A & W Elphinstone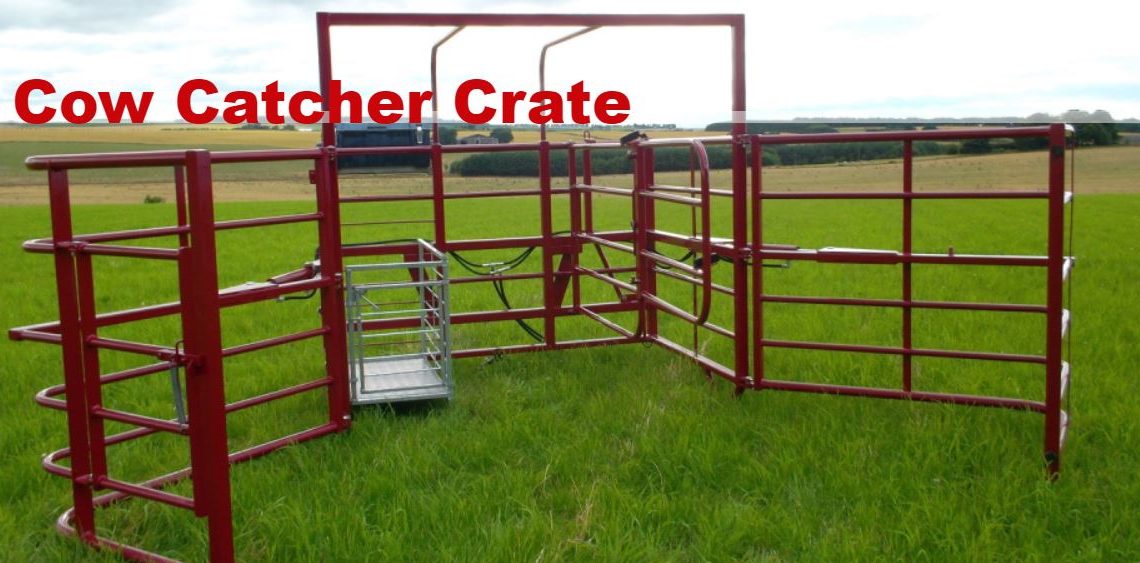 A & W Elphinstone is a family-run business located at Wester Allathan near Turriff, in the heart of prime beef production area in Aberdeenshire. The company has taken the opportunity to diversify its skills with welding and fabrication, and has developed a sound reputation for its workmanship.
Some of its products include:
Cow Catcher Crate
Developed in consultation with farmers and veterinarians, the Cow Catcher Crate is designed to achieve maximum animal welfare standards.
This crate has been manufactured for the safety of both handler and animal.
The crate is usually fitted to a Telehandler and measures 2m x 3m x 2m high, and weighs 550kg (similar weight to a bag of fertilizer). Standard crate comes painted and fitted with brackets and hydraulic fittings.
The head yoke is located at the front right-hand side of the crate enabling easy access for vets to perform caesarean births if required. Other uses include the easy transfer of bulls from field to trailer, and the creation of a safe working environment to dose or tag a newborn calf. Cow and calf can be moved from field to steading with little stress to themselves and the handler, while livestock can also be walked safely to a new location.
Portable equipment
A & W Elphinstone manufactures a heavy duty 16-24ft feed trailer complete with diagonal railed sides, durable wheels and a pickup hitch which runs through to the axle at the back enabling larger loads to be used with less stress on the trailer.
The firm also manufactures a range of sheep trailers made to customer's own specifications.
Feed Bunkers
Feed bunkers of all dimensions from 5ft to 20ft. Sloped back, flat bottomed or feed retaining gate all made to customer's own specifications.
Hogg and Bull Feeders
Double-sided hogg and single-sided bull feeders are 10ft long and have the capacity of holding one ton of feed. A strong hinged lid with protective barrier for hinges is fitted with security heavy duty padlock toggle. Creep gates can be fitted to both pieces of equipment.
CE Marked
A & W Elphinstone are fully certified for CE marked fabricated structural steel projects. For a number of years it has worked alongside local joiners and builders to help them complete their structural steel projects, providing a quality and professional service.
---
For more information contact Drew on 07762 794 345 or 01771 644 673.
Click here to visit A & W Elphinstone's website.