AL Agri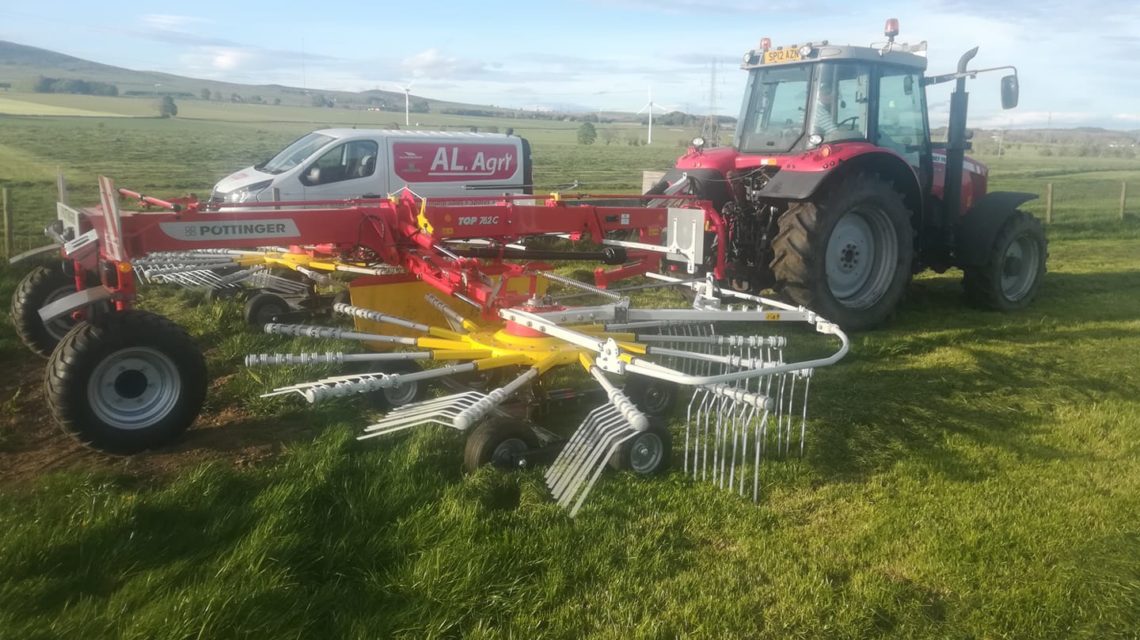 In the agricultural industry, when something goes wrong with your machinery, you need someone you can trust and a reliable firm you can turn to – and that is AL Agri.
The farm machinery dealership was launched in November 2016 by two young agricultural engineers Andy Mitchell and Liam Wylie as they wanted to service and repair equipment, and supply new tractors.  Today, the Angus firm – which also cover Perthshire and Kincardine – is a one-stop-shop for selling, spare parts and servicing.
AL Agri, which is based on farm premises near Forfar, began as dealer, securing agreements to supply McCormick tractors and Pottinger grass and arable equipment, before branching in to supplying and fitting spare parts.
There are three main brands that AL Agri specialises in – as well as McCormick and Pottinger, it is also an experienced Yamaha Utility Quad Bike dealer – but it also sells and services others too. It now handles Lucas G livestock, feeding and bedding equipment, Albutt loader attachments, and Carré harrows and cultivators.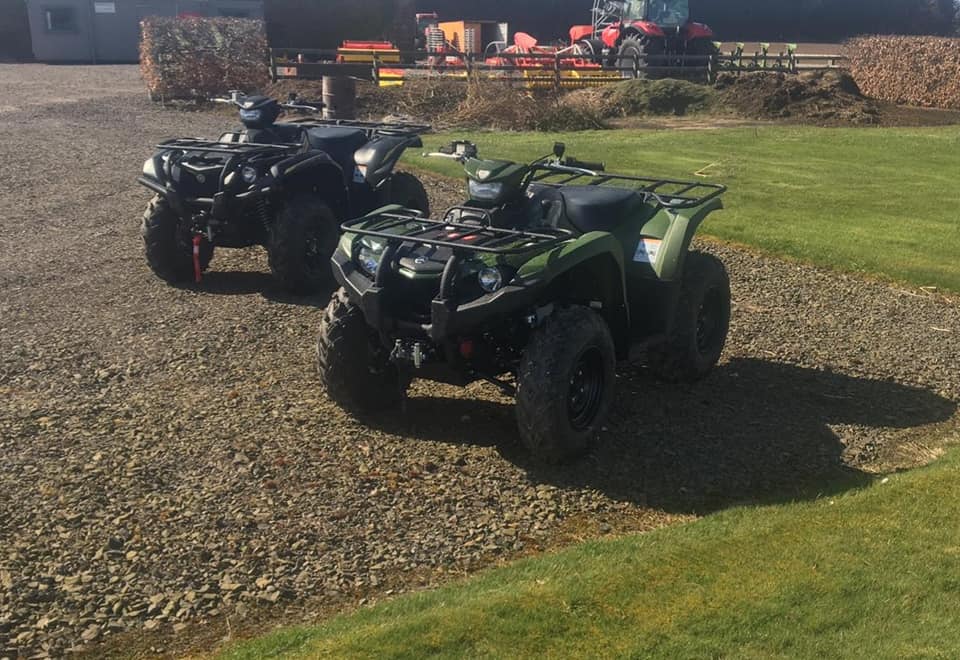 It also stocks a wide selection of bearings, chains, and PTO spares – so if you ever have a problem with your PTO shaft, you know where to turn. Because of the wide range of stock they have on the premises, the chances are your part will already be on site before being fitted quickly and safely. AL Agri's aim is to always have your machinery repaired while you wait so it will be operational again in no time.
The main aim for Andy, when he set up the business with Liam in 2016, was to provide a "one stop shop for all farmers' needs".
He added: "A lot of dealers specialise in just one thing, but we try to cover all bases. Between parts and machinery, we want to provide everything that the farmer would need to save them going here, there and everywhere."
Unlike many other industries that have been affected by the Coronavirus pandemic, the agricultural industry seems to be buoyant, and the same goes for AL Agri, as Andy Mitchell points out: "Business is going very well. The virus has not really affected the industry as farmers need to get on. It is probably one of the best industries to be in. Yes, it has its ups and downs, but perhaps not the same extent as other industries do."
Pottinger Machinery has been hugely popular within the industry and brings in a good source of business to AL Agri. The reasons the firm is excelling is because of the good service it provides and machinery/parts at a good price. This is why its loyal client base keep returning to AL Agri time and time again.
Andy and Liam regularly attend the local shows and, of course, the Royal Highland Show. This year, through their involvement in the Scottish Agricultural Show, they hope to attract new customers to their one-stop-shop.
---
Look out for new weekly deals on machinery that will soon be introduced on the Facebook page, click here to follow AL Agri.