Competition: Win an outdoor table and chair set from Angus Timber Cabins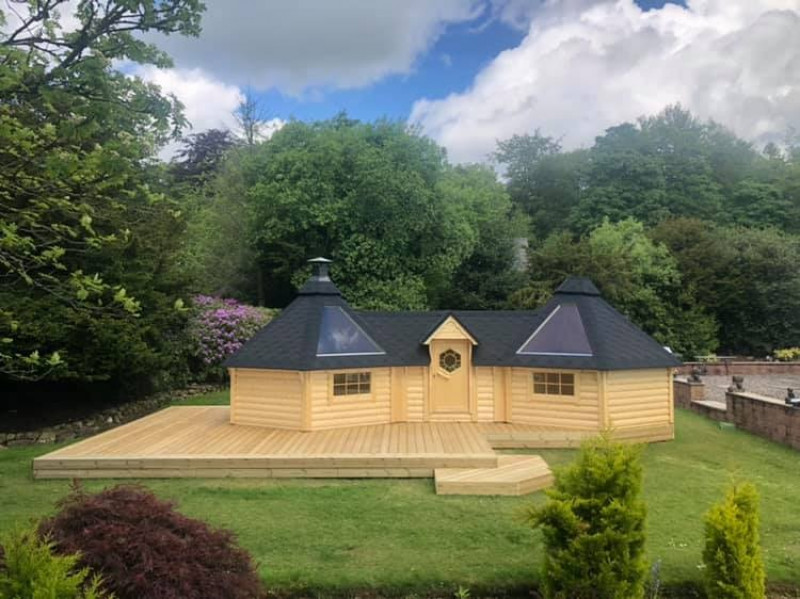 Angus Timber Cabins turns your outdoor spaces into anything you can imagine
From garden bars to offices and business spaces, to outside classrooms and places for families to relax, Angus Timber Cabins sells and installs bespoke and standard items in customers' gardens, school playgrounds, business premises and many other types of ground.
Owner of the award-winning business Scott Dickson said: "We have been working with individuals, business owners, local authorities, charities and much more creating additional space for work or play.
"We work with each client to ensure that they get a building that is fit for purpose – we are currently creating a space for a dog groomer to work in her garden and we are designing a range of buildings for nurseries and schools."
All of the cabins are created in Europe using Nordic pine and spruce harvested from sustainable forests. The kits are then imported by Angus Timber Cabins, who deliver and install them for clients.
Angus Timber Cabins sells and installs across the whole of Scotland and during lockdown has procedures in place to ensure social distancing and other government guidelines are followed.
To find out more, including contact information to speak to Scott or Charlene, visit www.angustimbercabins.co.uk or make sure to follow Angus Timber Cabins on Facebook for the latest news and products.