Baxters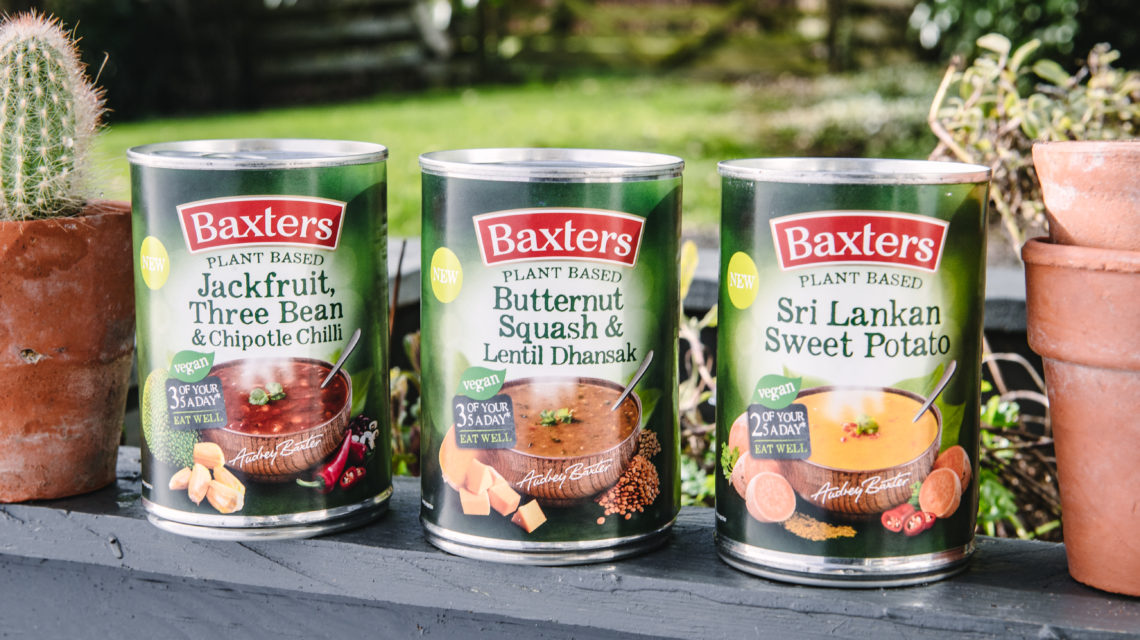 During the current Covid-19 pandemic, the team at Baxters have been working hard to make sure that their products are continuing to appear on our supermarket shelves.
They have also been in the fortunate position of being able to provide food to those who need it most, and have donated over 190,000 products to causes around the UK during this difficult time.
Although perhaps most famous for its soup and beetroot, Baxters Food Group actually has a huge portfolio of products. There are dressings, chutneys, condiments, pickles, relishes and jams. This is all on top of the many different types of soups, which includes their newly launched plant-based range and the much-loved classic Favourites flavours.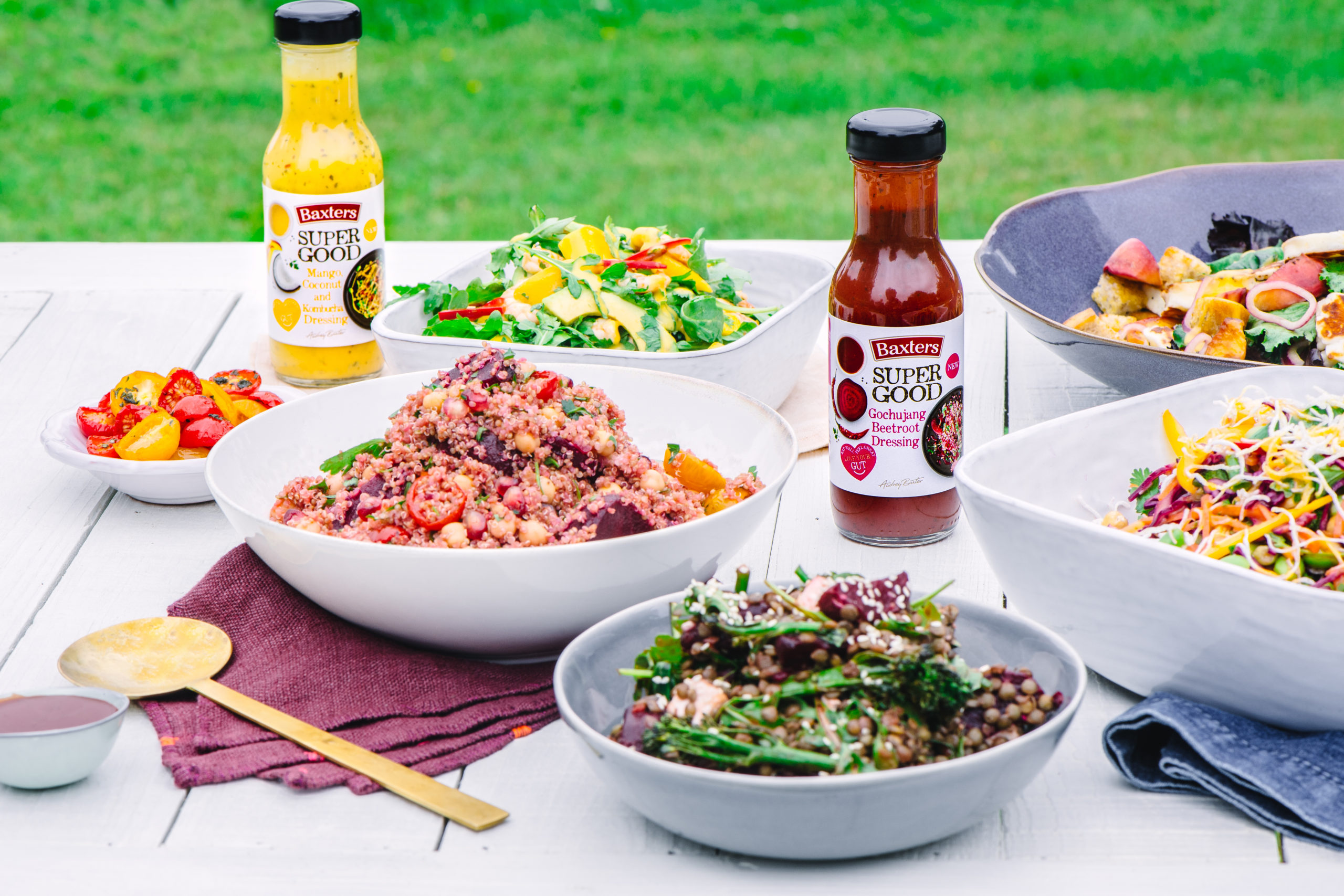 The Baxters story began 151 years ago in 1868, when George Baxter opened a small shop in the village of Fochabers, selling his wife's famous jams and jellies. Son William then joined the business and they built the first Baxters factory in 1917.
William also used to deliver the Jams and Jellies by bicycle – and he was very busy. In fact, he went through six bikes in the first year of deliveries!
Baxters continued to go from strength to strength and diversified, moving into soup production next. The Royal Game Soup was the first soup flavour, created by William's wife Ethel.
Over the years to come Baxters created many innovative products, including being the first company to introduce twist-top caps to jam jars in the 1960s. It then became the biggest beetroot producer in
the UK in the 1970s and launched the nation's first vegetarian soup range in the 1980s.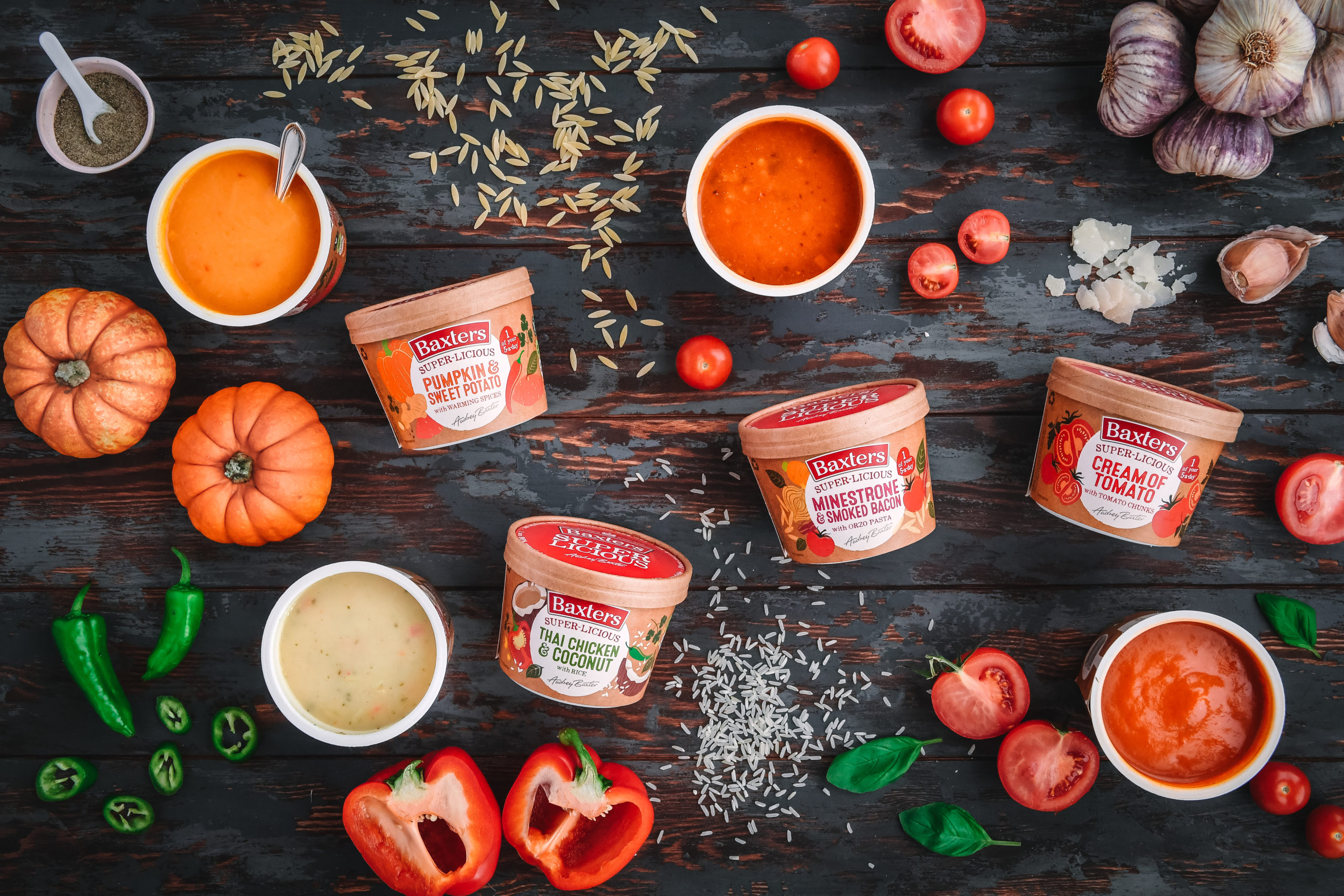 To this day, Baxters continue to bring new and interesting products to our customers based on food and flavour trends, most recently with a new Super-Licious Soup Pot range.
Today, the fourth-generation family-run business is run by Audrey Baxter, great-granddaughter of the founder, and has sites across the UK and food manufacturing plants in the USA, Australia and Poland.
Over the 151 years in existence, Baxters has faced a number of challenges, the most recent one being Covid-19. However, by ensuring its workforce was safe and well, it continued to make its essential contribution to the food chain by keeping its global operations running.
---