Blackface Sheep Breeders' Association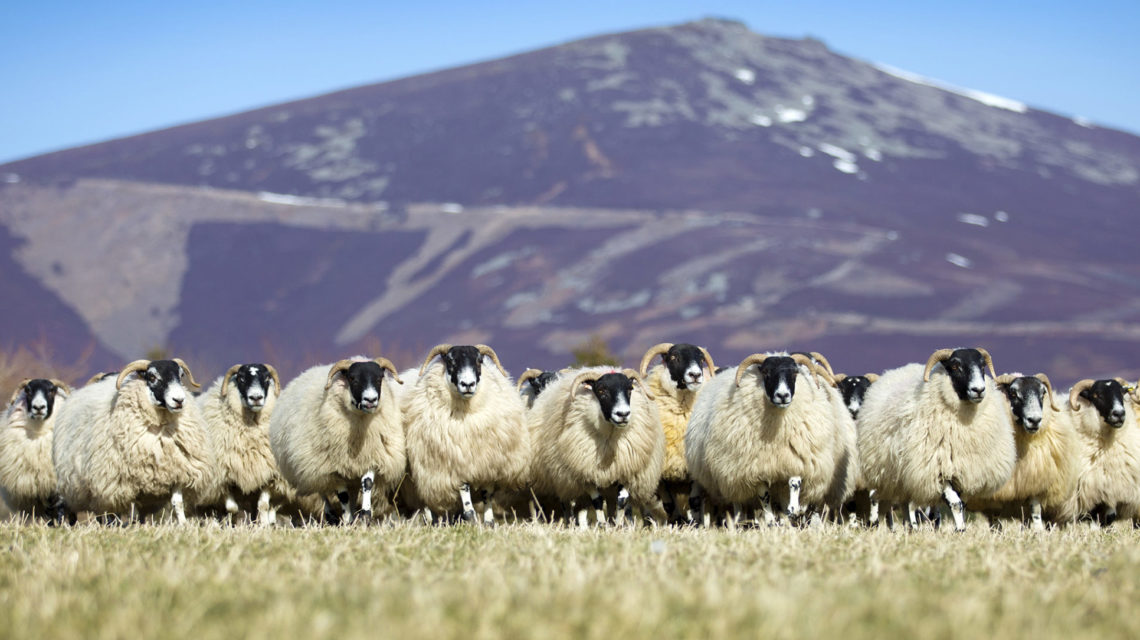 The Blackface breed of sheep is the most abundant pure breed in Britain with the vast majority found in Scotland.
The outstanding qualities of the breed are survivability, adaptability and versatility, with the ability to fit into any farming situation. They are one of the hardiest sheep breeds in the country and are the backbone of the Scottish sheep industry.
All Blackfaces are horned, with black or black and white face and legs. The fleece should be free of black fibre and can vary from short, fine wool used for carpets and tweeds to strong coarse wool, which is mainly sold for the mattress trade.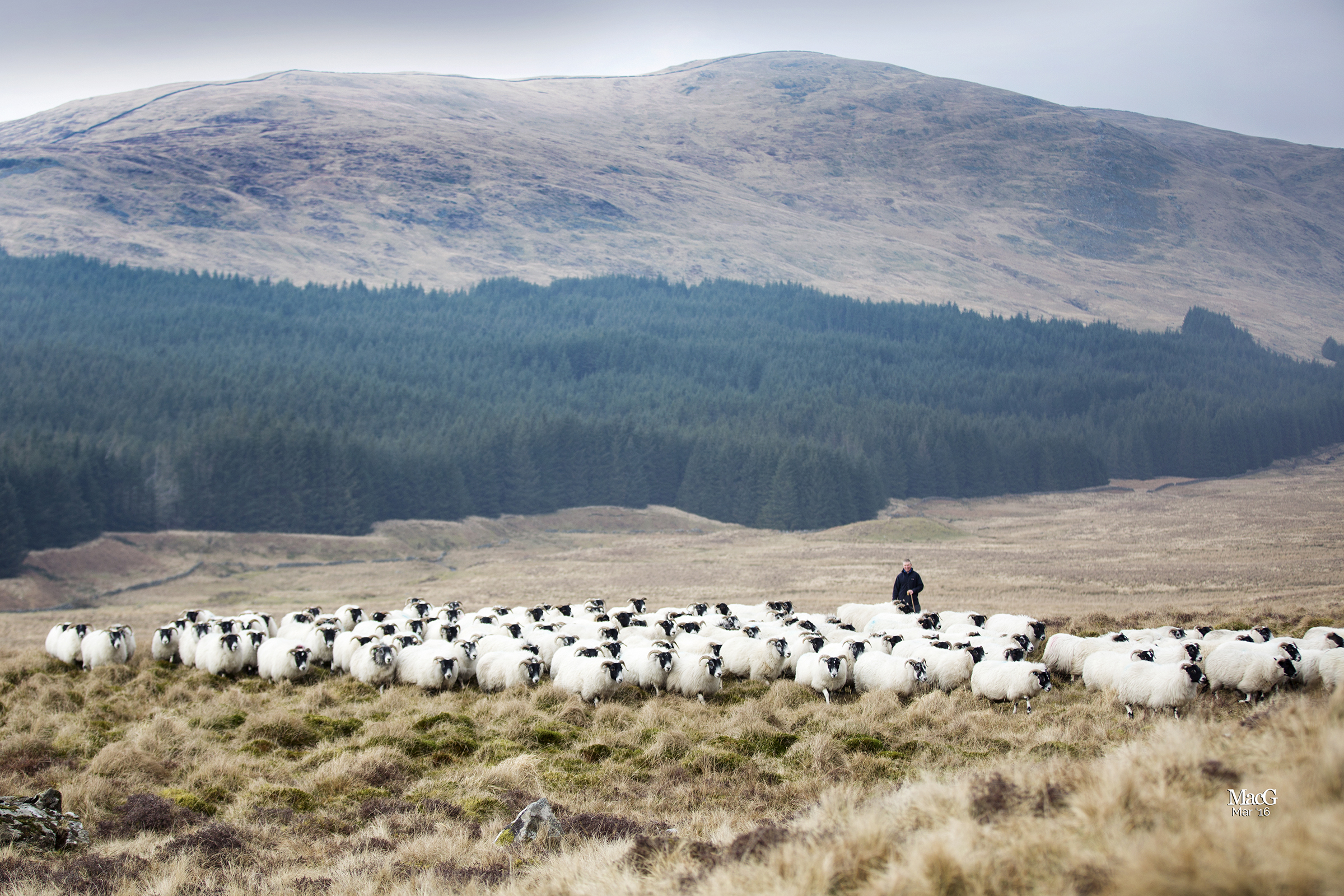 There are several distinct types within the breed which have evolved over the years influenced by climate, environment and grazing quality. This gives the breed the advantage of being able to produce sheep to suit every climatic condition.
The Scottish Blackface are the most numerous and there are two types. The North (Perth) type, a large framed sheep with a medium to heavy wool, is found mainly in Northeast Scotland, Southwest England and Northern Ireland. The South type, which is an integration of Lanark and Newton Stewart bloodlines, is dominant in much of Scotland and areas of Ireland, is of medium size, with shorter wool than the North type.
In the North of England the large framed, Northumberland Blackface is popular and influential in breeding the North of England Mule.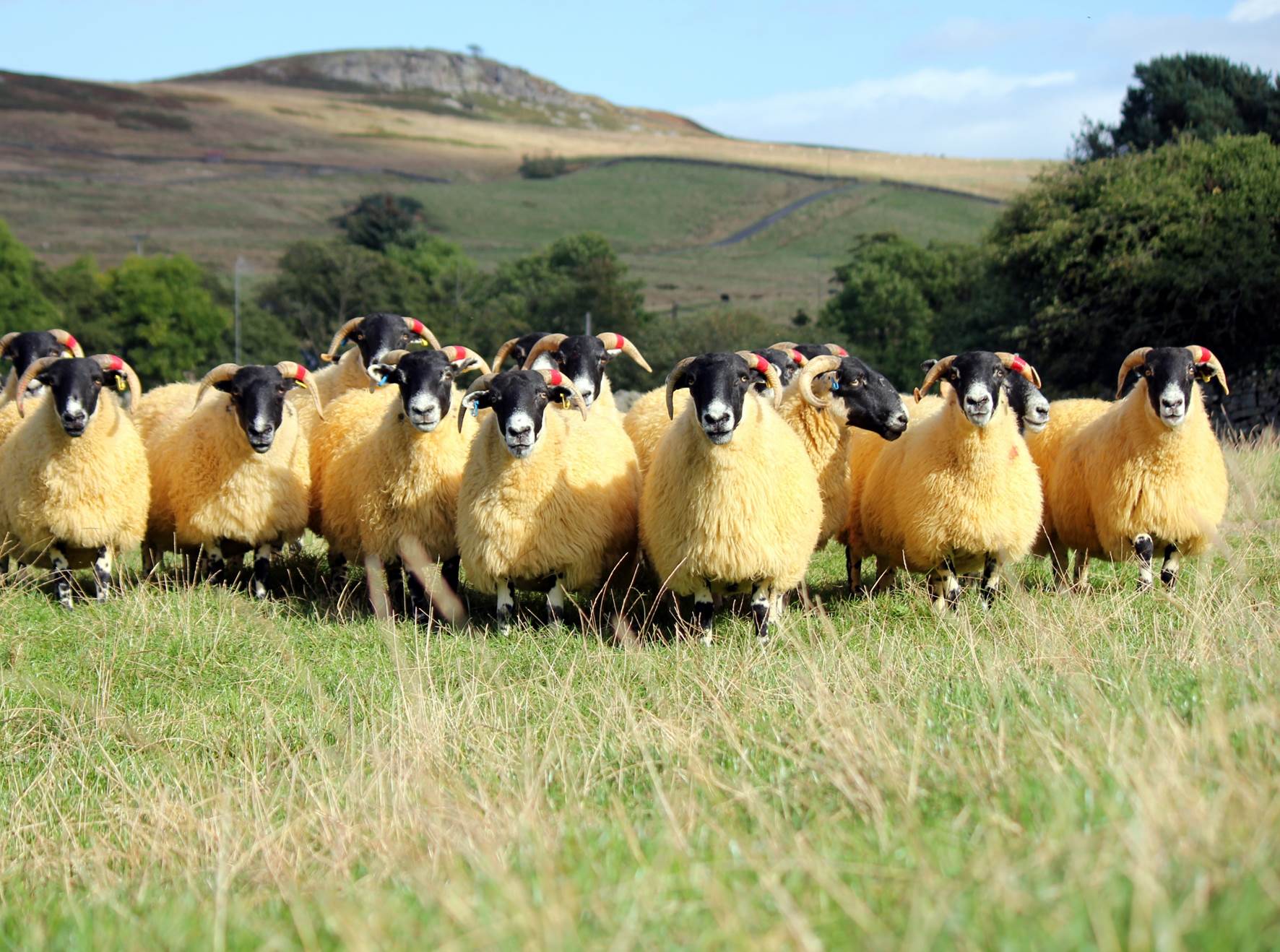 The principal function of the breed is to utilise to the best advantage the hill and mountain grazing of the British Isles, producing store lambs which are suitable for short or long keep, finishing off grass, rape, turnips or in-shed.
Of equal importance, the Blackface is at the summit of the pyramid of stratification of the British Sheep Industry. The hills produce a reservoir of females which are drafted to marginal or upland farms either as ewe lambs or five or six year old ewes, where they are crossed with a Bluefaced Leicester to produce the ever popular Scotch Mule Ewe, or a Border Leicester to produce the Greyface Ewe. Crossed with a terminal sire the Blackface ewe produces a quality prime lamb, or a store lamb for finishing.
The Blackface breed lambs in April and May.
Here are some more facts about the breed:
Average Prolificacy: Ewe lambs are not usually put to the ram; Mature ewes on Hard hill 80-100%; Better hill 100-125%;
Marginal/Upland 125-180% dependant on grazing quality; Gimmers approx. 15% below these figures.
Average Birthweight of lambs: Singles 3.5-4.5kg (dependant on environment); Twins 0.5kg less.
Carcase weight of lambs at slaughter: Milk lambs 15-17.5kgs; Finished stores 17-22kg.
Average adult bodyweight: Upland 70kg; Ave./good Hill 50-65kg; Poor Hill 40-50kg.
---
For more information on the Blackface breed, contact the Blackface Sheep Breeders' Association on their website, on Facebook, or email Aileen McFadzean on aileen@scottish-blackface.co.uk.