Caledonia Play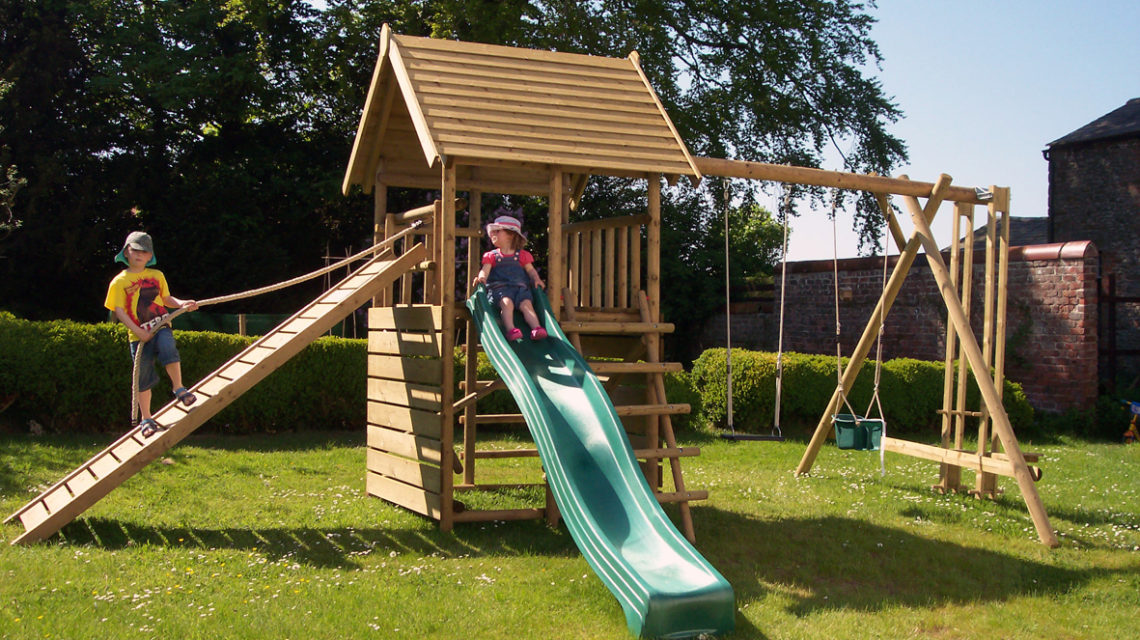 Based in Scotland, but covering the whole of the UK, Caledonia Play is a leader in manufacturing and supplying play equipment. A family-run company, its has over 20 years' experience in creating play solutions for every age and every budget and offer extensive ranges that cover domestic gardens, schools and public play areas. 
From watching its own children grow up with its products, feedback from its customers over the years and working with play practitioners, the company has a wealth of knowledge in how children play and has developed new designs accordingly. But often it is the traditional and familiar that still prove the most successful.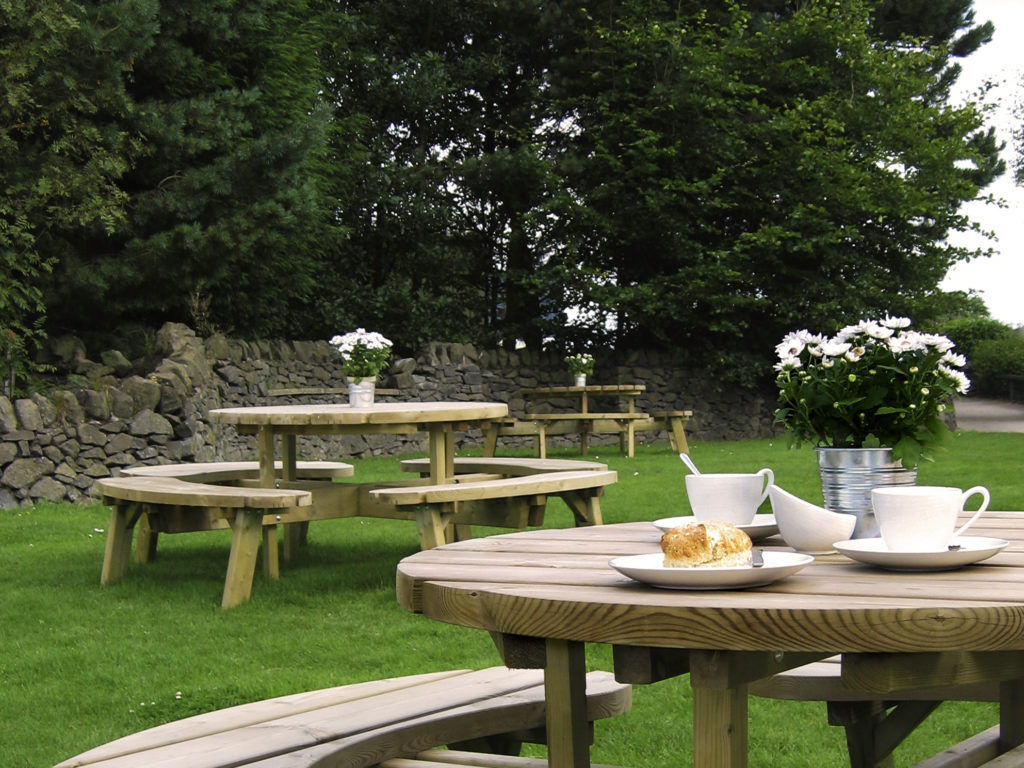 Caledonia Play's speciality is timber, it is the area where it has the greatest experience and it only uses wood sourced from FSC or PEFC certified sustainably managed forests, slow grown for strength and durability and pressure treated to last in any conditions. A natural and sustainable resource, it looks good in any setting and requires minimal maintenance. However, where necessary it will use other materials as required for a particular site or project and is happy to discuss individual requirements
For the garden Caledonia Play can offer a simple sandpit with a folding lid which is as popular today as it was when it first sold one 20 years ago. The perfect gift. Its swing frames are suitable for all ages and can added to with slides and cargo nets whilst its pyramids offer lots of climbing in a small area. If you have a bit more space, there are forts and castles with a variety of challenging options or the ultimate basket swing for the whole family, not forgetting tumble bars and goal posts. And because Caledonia Play make these, it can combine any of the standard products to create a space tailored just for you (and the children, of course).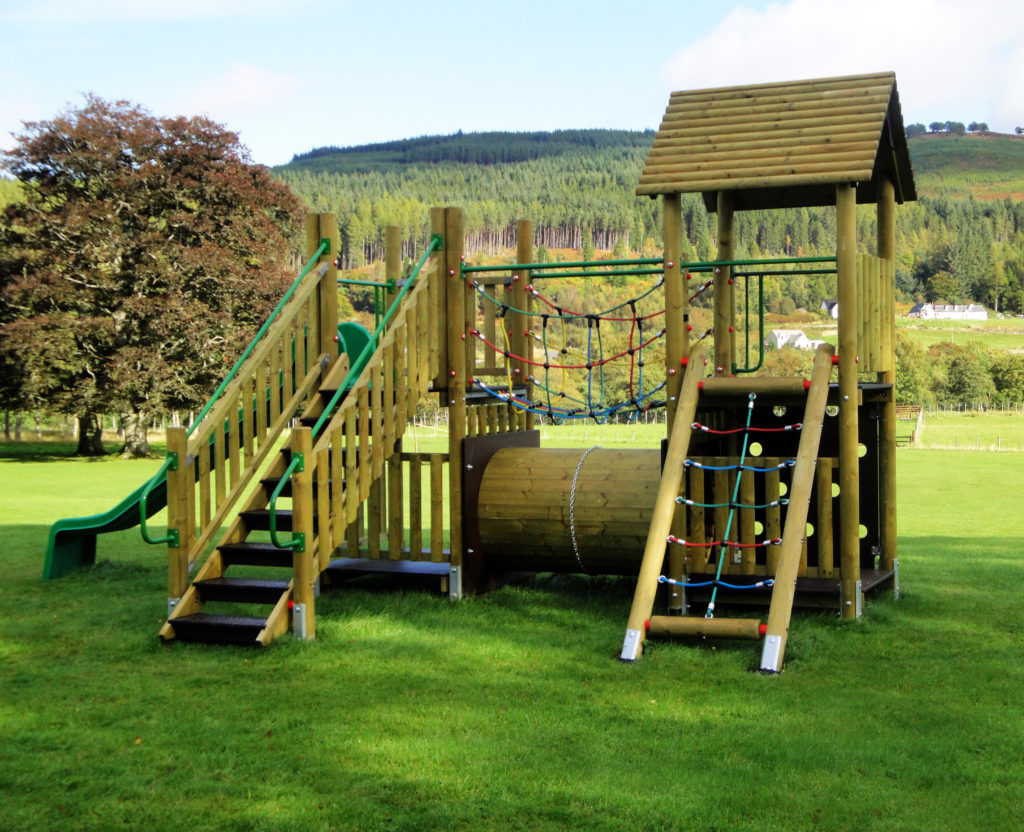 Caledonia Play is a firm advocate of the benefits of outdoor learning and active play for all ages, and has worked with schools for many years. From mud kitchens to sensory play, outdoor classrooms to agility cubes, activity towers to planting areas with accessibility for all a priority, Caledonia Play can help develop the outdoor spaces of your school or nursery. It can discuss with you what you wish to achieve and bring your plans to reality.  
Whilst its garden range is robust, it also has a range specifically suited to public spaces and which meets the rigorous safety standards of EN1176. Whether it's a farm shop café, holiday accommodation, tourist destination or a community play area, Caledonia Play has everything from standard swings to activity towers and its unique climbing maze, and can offer both a supply only or full design and build service using its skilled in-house installation team. 
So, whatever your play needs, Caledonia Play believes it can offer a solution that will keep your family, your pupils or your clients happy for years to come. 
---
Find out more about Caledonia Play by visiting the website by clicking here, call 01577 840570 or email: info@caledoniaplay.com