CC Powell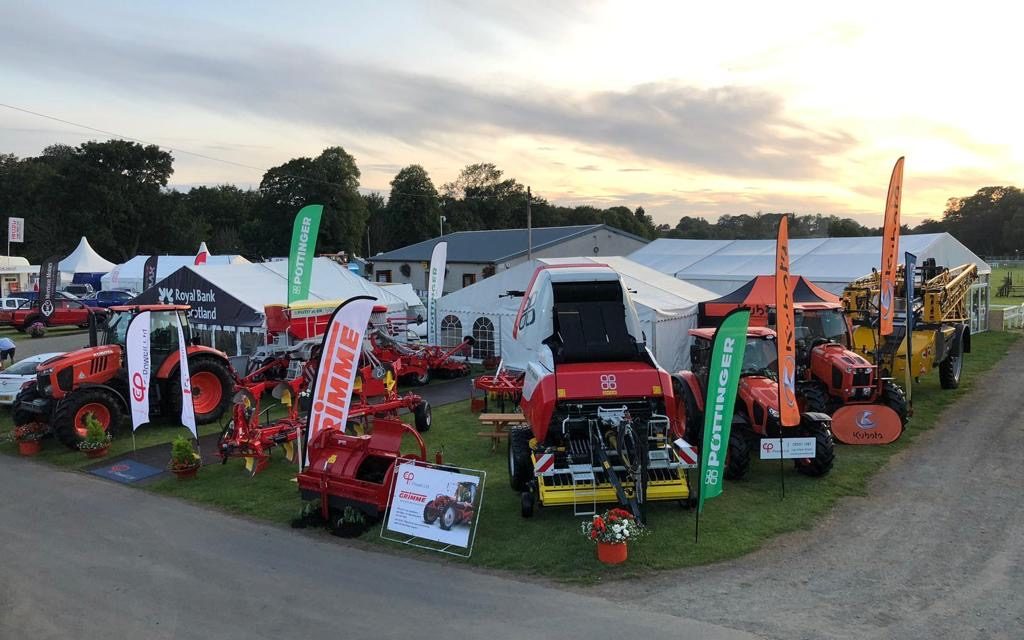 A quick decade has passed with CC Powell Ltd in the agricultural sector. 
Having been in business now for 10 years, the business was launched by Chris Powell to provide sales, parts and servicing around the north-east of Scotland, Morayshire and Ross-shire for the Grimme franchise. 
Chris says that the growth within the business has matured like a good red wine. Today CC Powell has over 10 employees, premises with a counter store/show room and more than 10 franchises. It works with big name brands in the industry, including: Grimme, Kubota, Chafer, Horstine, Pottinger, Greencrop, Team, Big Brute, Sealy and Makita, and it is also supported by Buckler, Gallagher and Bruder toys.
Based in Aberdeenshire on the A947 between Turriff and Banff, CC Powell specialises in potato and vegetable equipment, grassland and tillage equipment, crop sprayers and applicators, and a leading brand of tractor.
Grimme is the world's leading potato manufacturer, which CC Powell is delighted to be part of, from picking potatoes (tatties) by hand to the fascinating machinery used to lift root crops is mind blowing today. 
Kubota launched its first farm tractor in 1960. With Kubota's strong reputation, CC  Powell is excited to see what lies ahead with Kubota in the agricultural sector. Starting with the Kubota L series through to the M series is what CC Powell has to offer within the Kubota Agricultural range.
Chafer and Horstine provide crop and applicator sprayers. Designed and built within the United Kingdom allows them to offer premium products. With the knowledge and support the brands have to offer, they create products which are durable and accurate for the needs of your business – these include custom-built machines for liquid and granulated applications. 
Pottinger is an Austrian company set up in 1871. Its mission is to increase effectiveness, efficiency, and quality of agricultural products. Its grassland equipment includes mowers, tedders, rakes, loader wagons and round balers while the Tillage equipment includes ploughs, cultivators, disc and power harrows, seed drills and short combination cultivators. 
This is only some information on CC Powell's franchises, but with the input from all the team within CC Powell Ltd, each franchise is carefully chosen as it requires to suit the business. With the staff involvement in the decision making, it is helping the business grow stronger and their passion shines through in their work. This is the reason why Chris feels his business has been successful so far. 
---
For more information visit CC Powell's website by clicking here.