Cloverlea Apiaries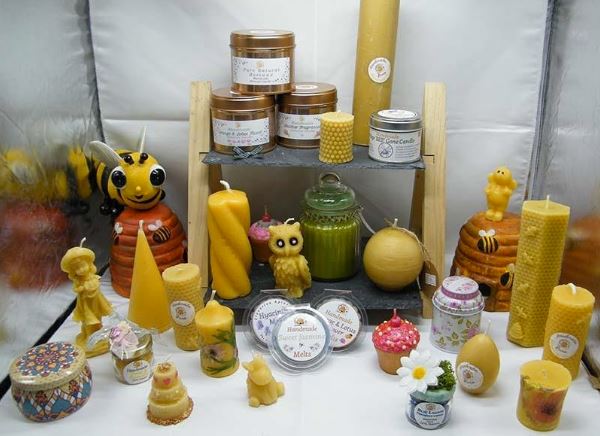 It was 17 years ago that Cloverlea Apiaries has its beginnings, when dad Jeff took early retirement and his daughters Tracy and Karen decided to buy him a beehive (albeit without bees until he learned how to look after them!).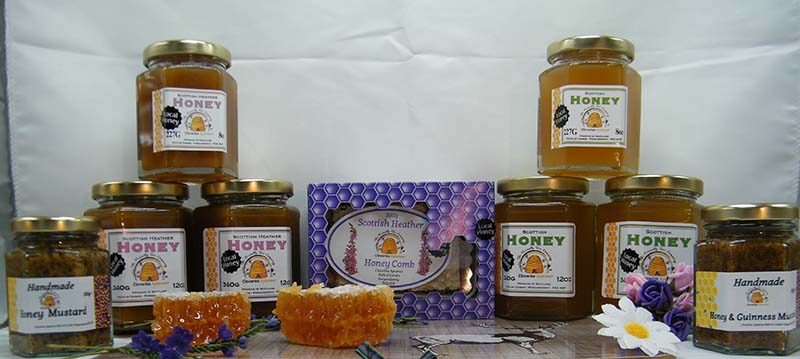 The family spent years travelling from their homes in England to Scotland to help Jeff during bee season and it was after one such trip four years ago that the decision was made to make the leap and move as a family up to the Ochil Hills in Perthshire. And that's when Cloverlea Apiaries was born.
Sisters Tracy and Karen not only look after the bees to ensure they are happy, healthy and busy, but produce candles and cosmetics using the bi-products from the honey bee colonies, thus using everything the bees do naturally for human use. 
Meanwhile Jeff ensures the apiaries' breeding programme is producing high quality and manageable bees, as well as extracting and jarring the 'amber nectar' which the honey bees produce – Scottish Blossom and Heather Honey. 
The benefits of local honey are many – and it's so versatile to factor into your diet (to sweeten hot drinks, spooned over yoghurt, spread on toast – the possibilities are endless) – here's a few:
Local honey is said to have anti-microbial properties, so as well as soothing a sore throat when added to a hot drink, it can also kill certain types of bacteria.

It can help with seasonal allergies like hayfever. The same allergens that can trigger a reaction are present in local honey, so by ingesting it regularly you are in effect taking "shots" of the allergen in small, manageable does. It's said that over time the effect is similar to getting allergy injections.

It can help tame a stomach flu, thanks to it's calming abilities when it comes to inflammation.

It's a natural antiseptic, so it's great for treating wounds.
But it's not just about the honey. Cloverlea Apiaries have developed and produced candles and cosmetics using the bi-products from their colonies, which means they use everything these precious insects create. It's not only beneficial for the bees but is also ecologically sustainable.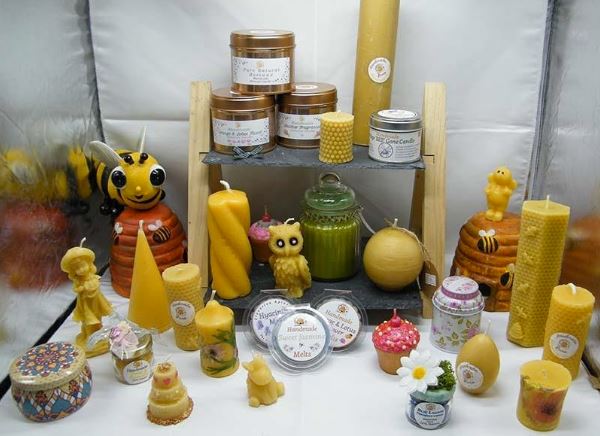 In their purpose built workshop, Cloverlea is able to produce a range of cosmetics without using sulphates, palm oil and parabens including soaps, lip balms, hand creams, and lotions which contain beeswax and honey.  
All products are safety assessed by an independent auditor and they are registered as a producer and seller of such products. As well as the cosmetic range theyalso produce natural and scented bees wax candles, bee wax melts and furniture polish. 
As bee farmers, the team at Cloverlea are active members of the Bee Farmers Association as well as a number of honey bee charities and organisations ensuring they are embedded into both local and national strategies and programmes.
---
Find out more at the Cloverlea Apiaries Facebook page.