Forth Valley Vets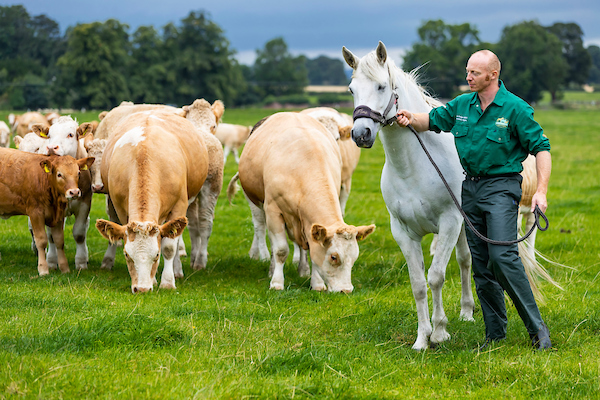 Forth Valley Vets was established in 2014, but it has a long history stretching all the way back to the 1920s.
Between 1956 and 2014 it was part of Struthers & Scott, Doune, and before that, it had formed part of Grahams Road Vet Clinic, Falkirk, since the 1920s.  
It now has four branches in Alexandria, Killearn, Perth and Stirling. The 12 vets cover a large area from Glasgow to Dunkeld, Linlithgow to Arrochar.
The expert Forth Valley Vets team takes care of dairy and beef cattle, sheep, pigs and equine. There is also a Small Holding section which takes care of the likes of goats and alpacas. Meanwhile, the Stirling practice also helps cover Blair Drummond Safari Park. 
Caring for animals
Forth Valley Vets provide everything a vet could need, including up-to-date equipment and technology, so that in turn, its vets can provide the highest level of care for equine and farm animals.   
For farm animals, this includes health and fertility planning, plus general health assessments. The team also aims to have regular farmer meetings, to provide the best care possible.
When it comes to equine care, Forth Valley Vets offers routine health checks, dentals, lameness work ups and equine workshops.
Forth Valley Vets also offers 24hr cover and a full out-of-hours service.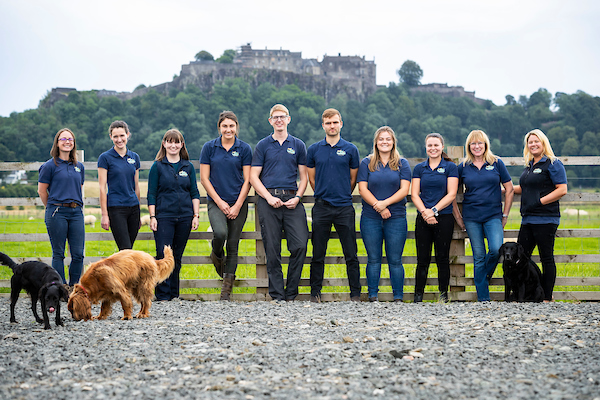 All Forth Valley Vets are dedicated to farming and equine veterinary care, with some even coming from farming backgrounds, so you'll always be met with an interested and enthusiastic vet.
"Our staff are predominantly split into Farm and Equine vets to ensure our clients receive the best service. We have several vets currently working towards certificates to enable them to be specialists in their field," says Rhona Anderson from Forth Valley Vets.
"Between them, the staff has a wealth of experience and knowledge, and solely focus on their specialised roles.  
"Forth Valley Vets has grown so much in the past few years and this is a testament to the team and the exceptional service they provide."
Find out more about Forth Valley Vets
Since lockdown, the vets and seven admin staff at Forth Valley Vets have all been based at home; to begin with, they focused mainly on carrying out essential or emergency visits.
Now, as restrictions start to ease, they've been able to undertake more routine work again. As we go into the next phase of COVID-19, Forth Valley Vets are enjoying slowly getting back to some sort of 'normality'!  
The vets are always available for an informal chat to discuss the particular requirements of clients or potential new clients, so don't hesitate to get in touch if you'd like to find out more about Forth Valley Vets.
For the Alexandria, Killearn and Stirling branches, please call 01786 430387.
For the Perth branch, please call 01738 230169.
Alternatively you can email reception@forthvalleyvets.co.uk or browse the Forth Valley Vets website here.