G P Smart & Son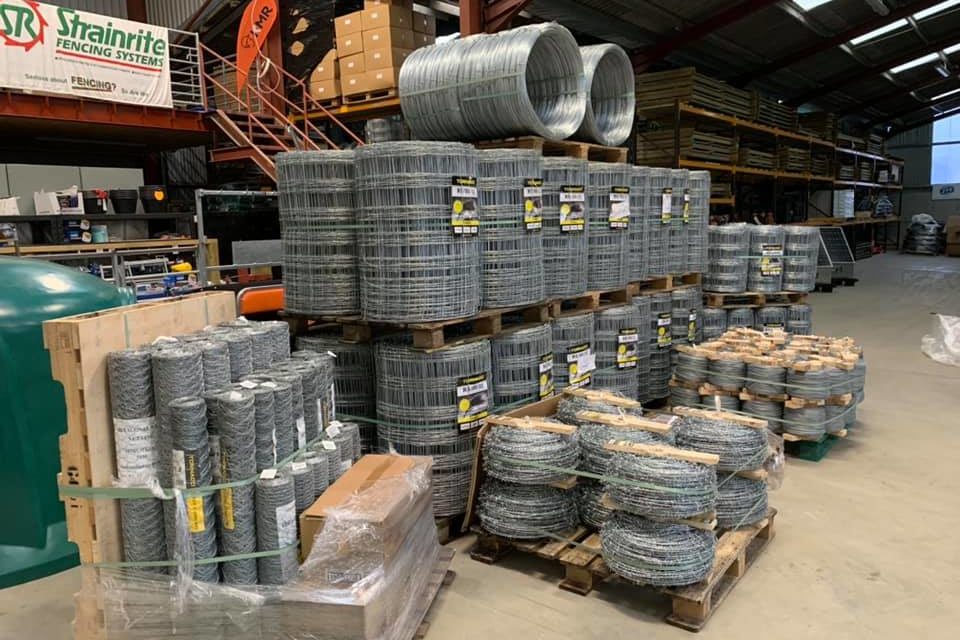 G P Smart & Son are suppliers of all types of fencing materials from budget to best quality.
Specialising in creosoted fencing materials, they supply posts, strainers, stays and rails suited to all classes of livestock including equine. All creosoted materials are sourced in Norway and Baltic countries where the timber is slow grown and well matured, these products treated to BS 8417 Standard have an expected service life of 40+ years.
James Jones, Gordons of Nairn and Timber Concepts are their main suppliers of all tantalised types of fence posts, strainers, rails and sawn timber.
Domestic fencing this year has seen a large growth in the business with sarking, decking boards, framing timber, sleepers postcrete and concrete being in demand.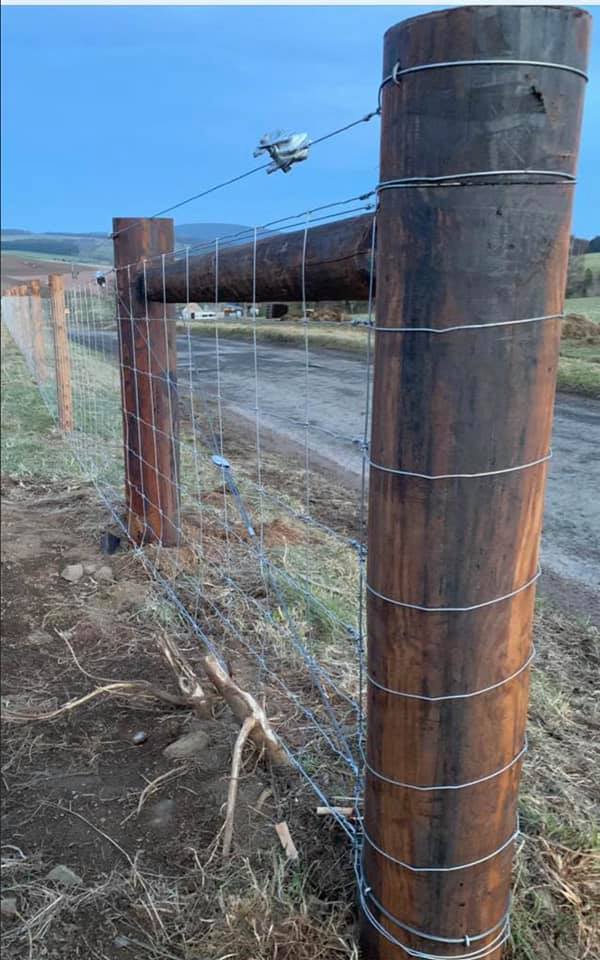 Tornado Wire is the choice for wire with an extended range of all categories to suit any livestock situation cattle, sheep, equine, rabbit/chicken net etc.
Cheetah, Speedrite and Patura are the chosen electric fencing units available in either mains, battery, dual power or solar powered options also a wide range of Accessories are held in stock.
Stocks of Ritchie field gates, cattle/sheep hurdles, sheep combi clamp are only a small selection of their range.
Strainrite NZ products world renowned manufacturers of fencing equipment and tools are both retailed and warehoused from the site distributing throughout the UK, Ireland and Europe.
Pre-stressed wall panels and steel re-enforced concrete water troughs play a big part in the business, supplying both end user and trade. N.Z. Full Free Flow Valves are supplied with all troughs as standard.
A choice of solar powered water pumps are available.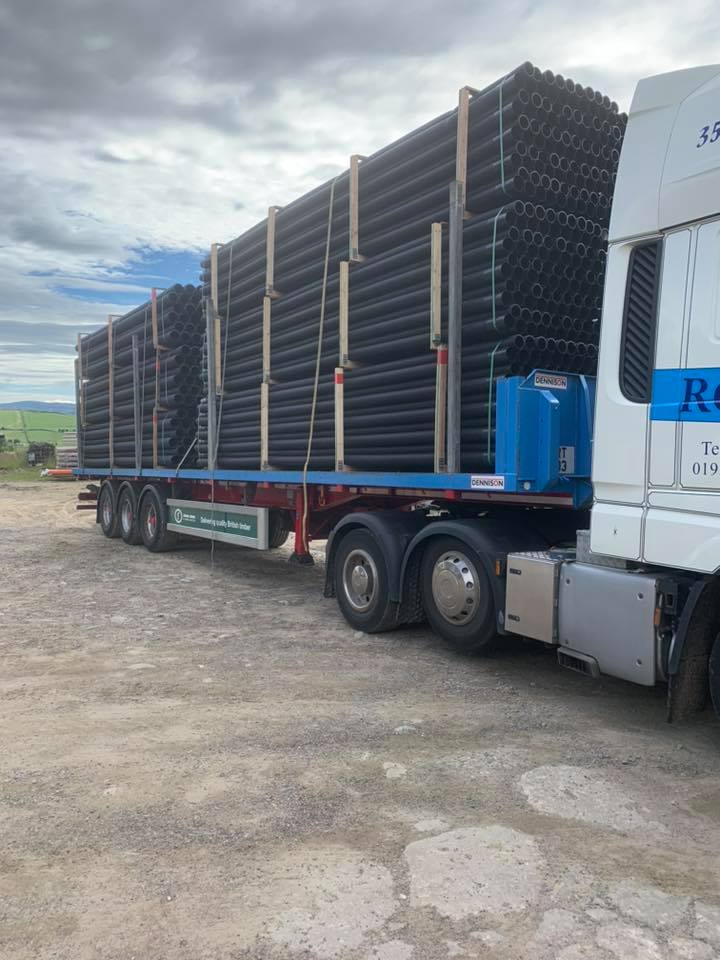 To compliment this a stock of water pipe and fittings are available. Both solid and perforated Twinwall Drainage Pipe with Couplers,T Junctions and Y Branches are available from stock.
G P Smart & Son supply the Alstrong range of grass rejuvenating equipment. The Aerator has been used, hired and sold with great success and the build quality is second to none, it will shatter compacted ground to a depth of 12″-14″ allowing grass roots to develop and form a greater root structure thus enhancing grass growth and production. 
The Alstrong Auctus is built to reseed and or rejuvenate grass crops without the need to plough thus driving down the cost of production, an important part in the profitability of all businesses.
G P Smart & Son are the Scottish distributors of the Irish made Trakjak the award-winning apparatus for lifting the rear and front end of a tractor to allow safe changing of tractor wheels.
Malone Machinery have been a great addition to the range providing post knockers, log splitters, grass toppers, mowers also the renowned Grass Tedder range. Their strength, design and hook tines enhance their performance.
The JFC range of products offer a wide range in plastics from water troughs, drinking bowls, feed troughs, barrows, sheep/cattle foot mats/baths and foot rot solutions.
A range of well-known fencing tools, workwear, boots and ironmongery make a visit to G P Smart & Son worthwhile.
Follow G P Smart & Son on Facebook to find out more.