John Deere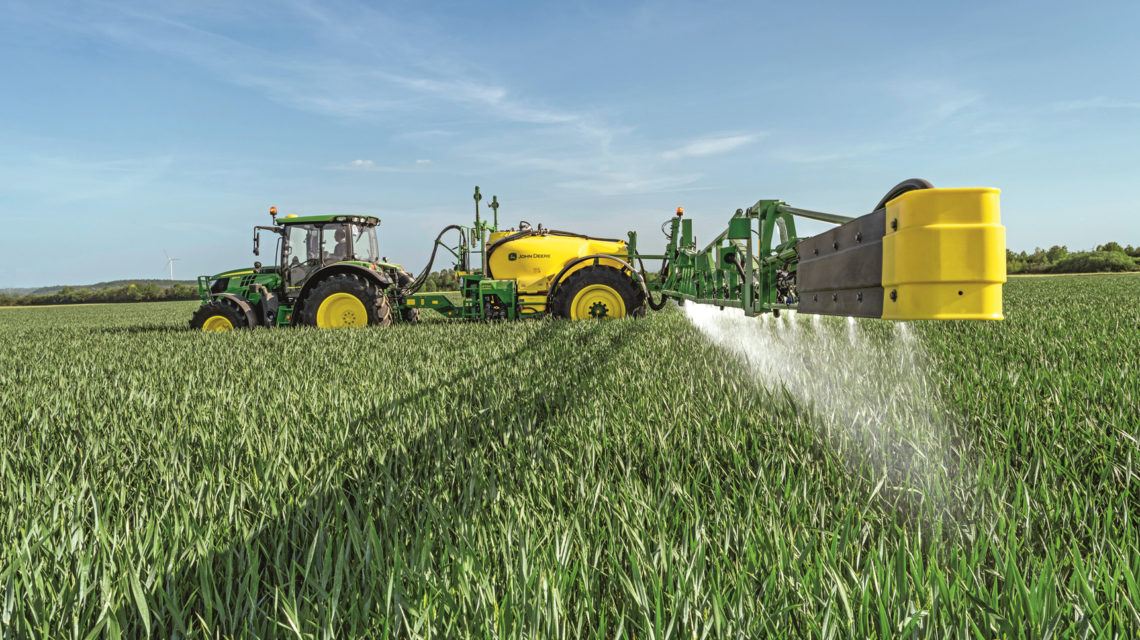 Find out more about John Deere's newest products for arable and livestock farmers and contractors – designed to help you increase performance and productivity while reducing operating costs.
As well as an exclusive demo of the R310R mower-conditioner (below), read on to find out more about other John Deere demonstrations coming during the Scottish Agricultural Show Online.
We've also got the details on John Deere's latest 6M Series tractors, trailed sprayers and new season T-Series combine harvesters.
Check it out:
R310R mower-conditioner
Making its show debut is the brand new R310R rear-mounted, vertical fold mower-conditioner, in the video above.
The new R310R 3.1m mower-conditioner, which folds vertically for transport, has been designed to cut cleanly, prevent chopping and preserve the sward, producing better quality forage faster and at a lower cost. 
Proven features include a seven-disc cutterbar with quick knife exchange, hydro-pneumatic suspension with breakaway system and impeller conditioning.
John Deere's comprehensive range of mounted and trailed mower-conditioners are designed for reliability, durability and quality performance in all conditions. 
They combine low operating costs with increased machine uptime and high productivity, with working widths from 2.4m right up to 9.5m for the front and rear TMC (triple mower-conditioner) combination.
C441 wrapping baler demonstration: tune in to Friday main stage at 11am to watch.
Built for high performance and output, the C441R fixed chamber wrapping baler is based on a strong full-frame chassis. 
It works particularly well in heavy, wet grass crops, but is also a true all-rounder when it comes to producing bales with consistent density and shape in all crop types.
CommandPRO demonstration: tune in to Friday main stage at 11am to watch.
The CommandPRO joystick introduces a new dimension in ergonomics and versatility to John Deere tractors. 
Top speed can be reached with just one push and 11 programmable buttons are available for the hitch, PTO, SCVs, AutoTrac controls etc. 
CommandPRO's functionality allows the tractor to be controlled from top speed to zero with a simple push or pull of the joystick, and there is no need for an external ISOBUS joystick as the driver can also operate the tractor and ISOBUS functions simultaneously.
6M Series tractors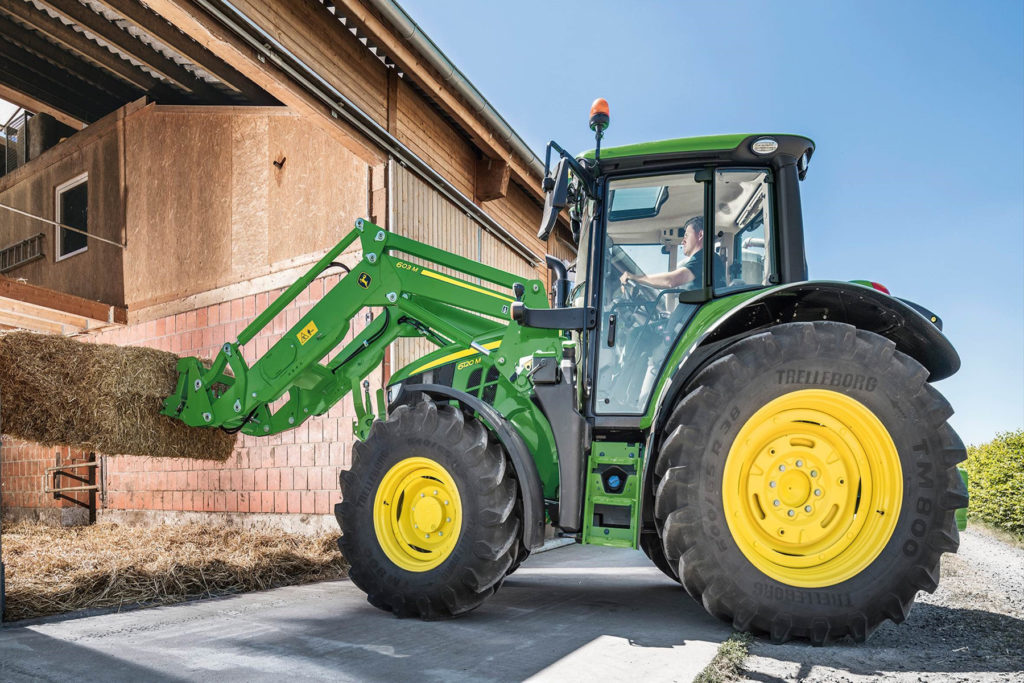 Following their successful introduction at Agritechnica 2019, the 6M Series tractors have raised the bar in this mid-range tractor segment by delivering excellent visibility, manoeuvrability and unique payload capacity, combined with more operator comfort and increased performance levels. 
Several major updates are being introduced for 2020, including an AutoPowr transmission option on the four-cylinder models and a brand new, unique guidance solution with AutoTrac on Corner Post Display.
T Series combines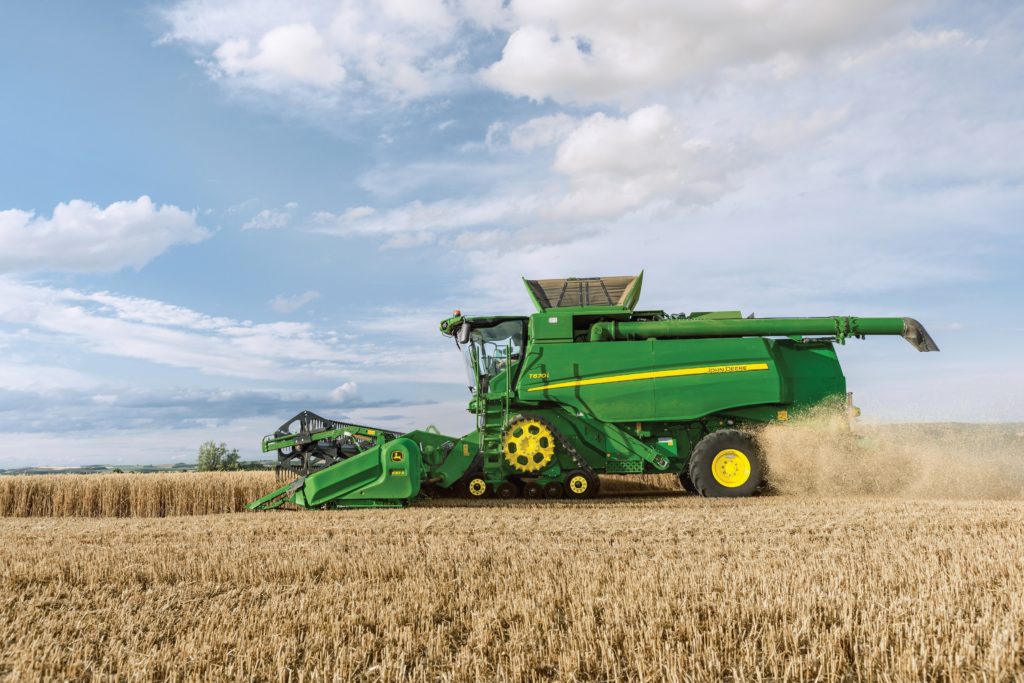 For arable farmers and contractors, John Deere's T-Series combines offer customers easier operation as well as industry leading throughput, automation and connectivity, with Wireless Data Transfer (WDT) plus Remote Display Access (RDA) offered free for five years.
In addition, John Deere's market leading trailed and self-propelled sprayer range provides a choice of models for every farm size and customer requirement.
For further details on any of the products featured, please contact your local John Deere dealer or visit the website here.