Escape reality with a sneak peek at Stewart's Resort
Fantasising about getting away from it all with a relaxing break? Stewart's Resort have everything you need for a picture-perfect getaway – here's a sneak peek!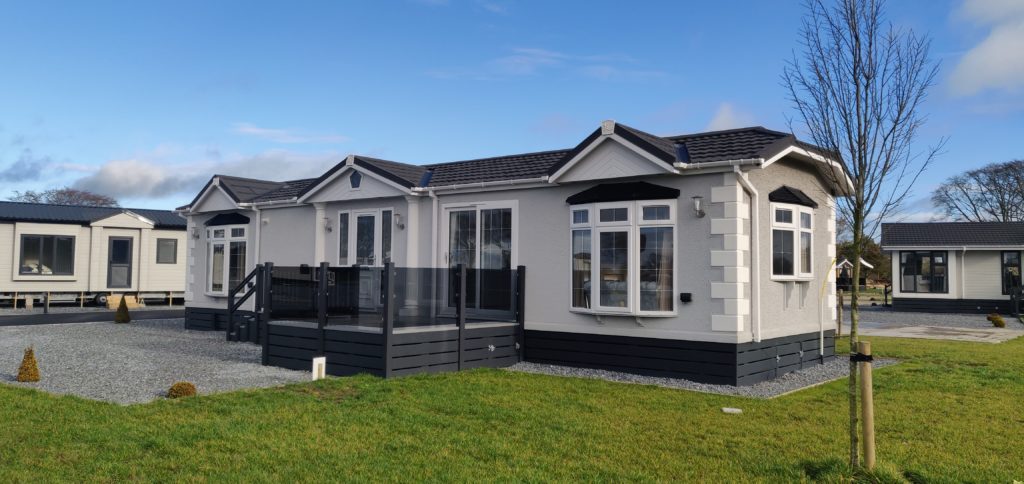 Situated just outside the popular town of St Andrews, the newly built resort boasts a state-of-the-art leisure centre, offering guests facilities like a restaurant, cocktail bar, retailers, gym, sauna and beauty salon.
Forget yourself and immerse in nature, with 200 acres of landscaped grounds to explore on foot or by bike. There's even the spectacular Cameron Reservoir nearby, where guests are allowed to go fishing.
A home from home
Once you've tired yourself out exploring the resort, you'll be able to head back to a luxury, top-of-the-range lodge home.
Stewart's Resort work with the UK's leading manufacturers for all lodge homes, with high quality options available to suit all budgets, family sizes, needs and tastes.
For example, take a look here to enjoy a virtual tour of the Rivendale double lodge. Offering luxurious and tasteful furnishings, with a panoramic feeling thanks to large windows that bring the outside in, it's priced from £220,000.
If you need a bit less room without sacrificing on quality, there are options like the Rivington single lodge, from £179,000. You'll get the same standard of fittings, with sumptuous fabrics and impeccable detailing throughout, just on a smaller scale. Enjoy a closer look at the Rivington here. 
In total, Stewart's Resort has room for 82 luxury lodge homes, with plots still up for grabs! 
All lodges come as standard with:
Furniture and kitchen white goods

5 star fittings and fixtures
4/5 car private driveway and garden
Decking with glass balustrade
Gym membership at the Leisure Centre for 4
Additional extras are available according to your budget, including the option of a private hot tub!
At the moment, Stewart's Resort are also offering a free Luxury Rattan Patio Furniture Set with the purchase of a lodge. To claim this special offer, quote code RHS at the point of sale before October 1st, 2020.
Get in touch with Stewart's Resort for further information on the new resort and all available lodges. 
Call Graham on 07970 848465 or use the contact form here.
Subscribe to the Stewart's Resort blog here for the latest updates and offers, or follow Stewart's Resort on Facebook.