Netherton Tractors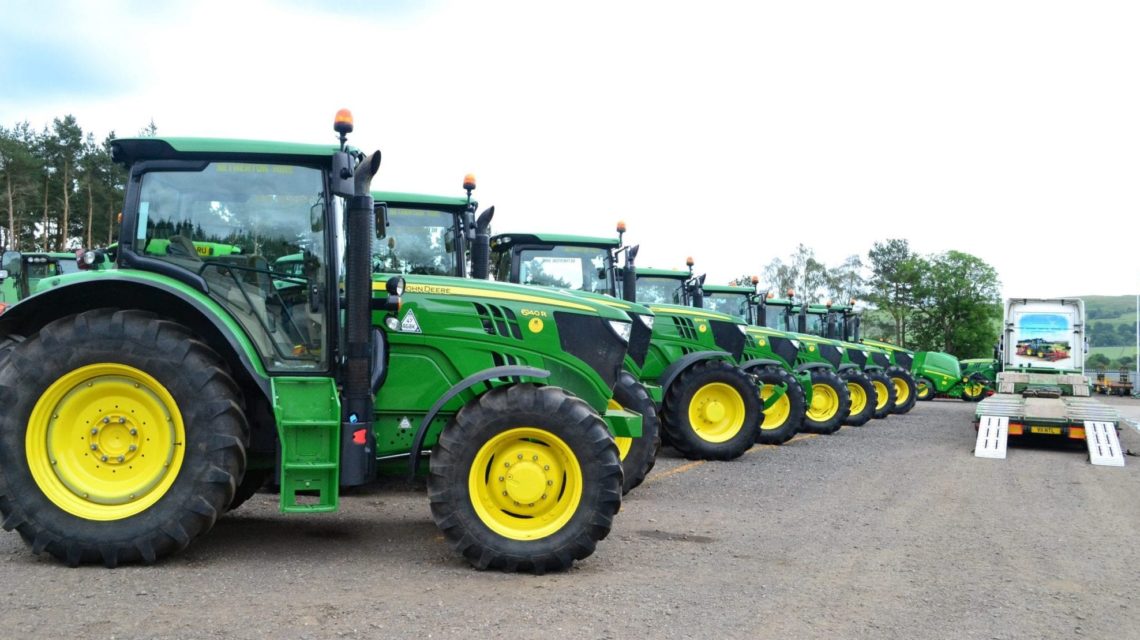 For more than three decades, Netherton Tractors has been a main player in Scotland's agricultural industry, offering equipment sales and servicing since 1987. Always a huge support to the local and national farming industry, Netherton Tractors is delighted to sponsor the machinery category of the Scottish Agricultural Show.
"We wanted to continue our support of the virtual show this year as we feel it's a good way to get our name out to local customers in light of the cancellation of the 2021 show calendar," says Garry Smith, the dealership's general manager.
"This year has been a big year for Netherton Tractors.  Following on from last year's announcement of us taking on the Perthshire area for John Deere, we were successfully awarded the John Deere franchise for the whole of the north of Scotland.  This now gives us coverage from the M8 north having successfully opened up three new depots in Perth, Turriff, and Nairn. This has shown a great trust in us from John Deere for the sales, service, and parts backup we can provide."
Netherton Tractors Limited came into being in 1987 under the leadership of Harry Barclay Snr, father of the current Managing Director Harry J. Barclay. Based at the original Aberlemno site, it quickly became one of Scotland's leading agricultural dealerships for equipment sales and services, operating in Angus and Kincardine. In 1995, having outgrown the site at Aberlemno, the company moved to a custom-built dealership on the old Tollmuir sawmill 1.75-hectare site next to the A90 dual carriageway, the main east coast route from Perth via Dundee to Aberdeen.
Netherton Tractors was awarded the John Deere franchise for the Fife area in 2008. A temporary base was used until the purpose-built premises was completed in 2011 at the Southfield Industrial Estate in Glenrothes, officially opening in 2012. In 2012 Netherton Tractors celebrated 25 years in business and continuing association with John Deere. Seven members of staff have been working for Netherton Tractors since the opening day in 1987, illustrating the company ethos of the importance of reassuring continuity.
September 2013 saw a visit to its Glenrothes site from senior John Deere management in America and Europe. Three years later, Netherton Tractors was awarded the Dewulf potato equipment for the whole of Scotland.
"We have also strengthened our ties with other manufacturers.  We are now full line for the whole Opico brand of products which included He-Va, Strautmann, Sky, and Maschio.  More recently we are pleased to announce the SIP hay and forage range of equipment," says Garry.
"We would have liked to have been at all of the local shows, as well as the Royal Highland Show, to be able to introduce our new members of staff and equipment to our customers.  We feel this is a good platform to promote our company in light of the current circumstances and we hope it's not too long before we are able to welcome everyone back onto our stands."
A welcome from Harry Barclay, Managing Director of Netherton Tractors.
A welcome from Garry Smith, General Manager of Netherton Tractors.
Netherton Tractors: Combines and Baler
Netheron Tractor: Bailey
---
Find out more at nethertontractors.co.uk or click here to view its machines.