Netherton Tractors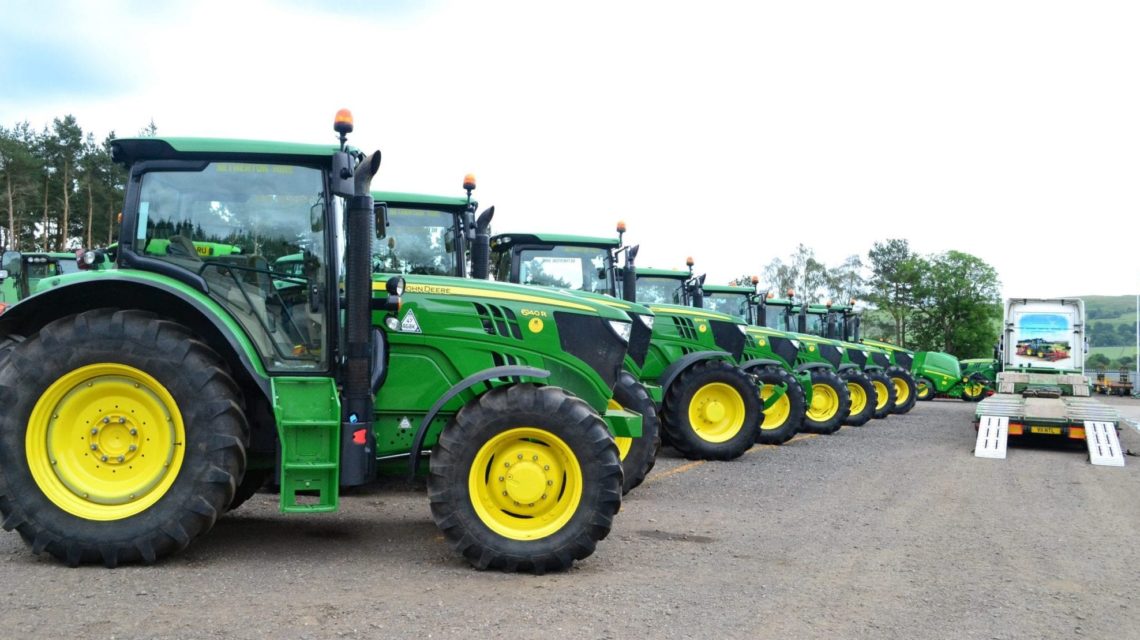 Netherton Tractors has a strong focus on its customers, promoting the John Deere brand in particular as some of its employees have more than 40 years of association with the brand.
The firm can offer farmers from all sectors a wide range of equipment, from good parts and service backup to keep its customers going. It always tries to provide the best deals possible for its customers.
Netherton Tractors' extremely knowledgeable and experienced sales staff pride themselves in being able to find the right solution for their customers. They can sell with confidence that the machines will be backed up with an excellent service and parts support. One of the main assets at Netherton Tractors is the staff, and it has a history of good staff retention.
Specialising in many brands of machinery, Netherton Tractors is proud to work with The John Deere R series range of tractors, which has now been shown to be some of the most reliable tractors currently on the market, ranging from 110HP to 295HP. The introduction of the Command Pro joystick enhances the use of all tractor functions for the operator. The long service intervals of the tractor (up to 750 hour intervals), along with class leading fuel consumption figures, have led to a reduced cost of ownership.
And last year, the company took delivery of the new M series tractors, ranging from 90HP to 195HP, making them the ideal tractors for loader work.  With the four smaller models, 6090 – 6120M, coming with the dropped nose bonnet and a turning radius of 4.35m, this gives them excellent front visibility and manoeuvrability.
At Netherton Tractors, technology has made a huge impact on its ability to service and diagnose problems. 
Garry Smith, general manager of Netherton Tractors, explained: "JDLink helps us to connect with the in-cab display and remotely assist with machine setup and operation leveraging Remote Display Access.  Service Advisor Remote enables us to install the latest software updates, read out diagnostic trouble codes on demand or perform various recordings to support initial error diagnosis much quicker and more cost-effectively than with in-field visits."
The business endeavours to be the fore runner in customers' minds when they need to replace their machinery.
With the harvest time on the horizon, Netherton Tractors has a full complement of demonstration machines to promote throughout the season, these include:
S785 combine c/w tracks, 35ft Draper header

T670 combine, c/w Hillmaster, 4WD, 30ft header

T560 combine, c/w Hillmaster, 4WD, 22ft header
Please contact your sales rep for further information.
Garry Smith, general manager of Netherton Tractors said: "We are excited at the prospect of opening our new depot in Perth in August 2020. We would like to welcome prospective new customers to experience what Netherton Tractors has to offer.
"In these unprecedented times we hope that all our customers, old and new, are keeping safe. Although we may not be able to meet them as we usually would through the summer show season, our thoughts are with them and we are here to support them.
"We hope everyone has a bountiful harvest."
---
Find out more at nethertontractors.co.uk or click here to view its machines.