Scottish Machinery Rings Association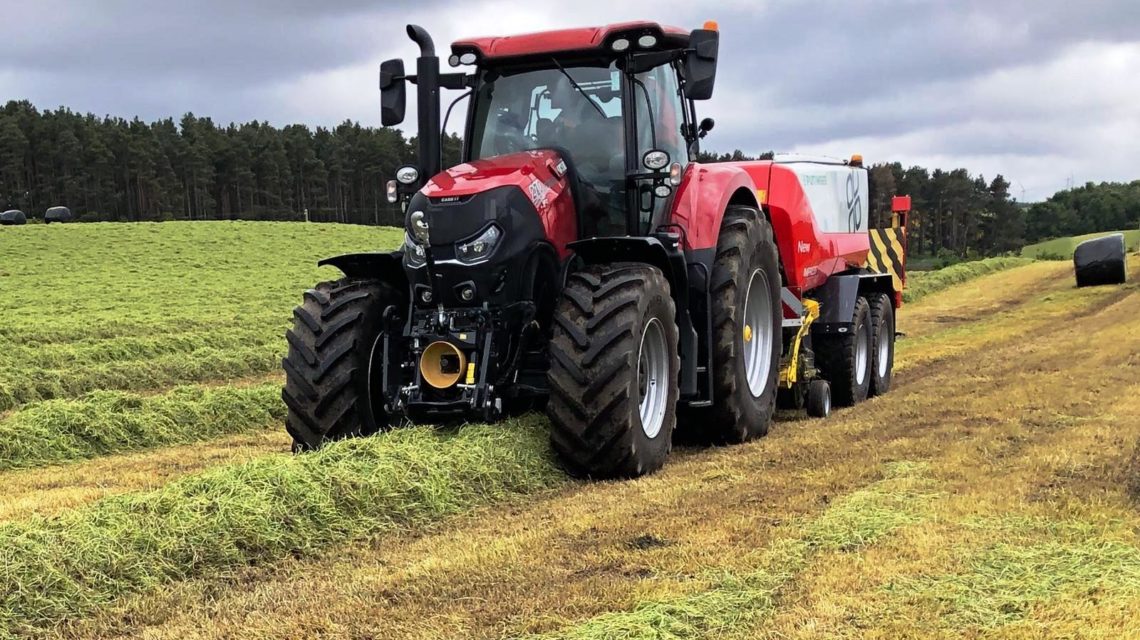 The Scottish Machinery Rings Association (SMRA) plays a pivotal role in Scottish agriculture, serving thousands of Scottish farmers and other rural businesses. Like all agri-businesses, the association has adapted over recent months to continue providing a valued service to their members.
"The Machinery Rings are one of the greatest success stories in Scottish agriculture over the last 30 years," says SMRA chairman James Playfair.
As Mr Playfair went onto explain, the Rings allow farmers and rural businesses the opportunity to become more adaptable and resilient to survive financial and market changes, something which certainly rings true in this current climate.
"Whilst Covid-19 has been a challenging time for us all, the Rings have continued to operate with the majority of staff working from home," says Ringlink Scotland Ltd managing director Graham Bruce.
"It has been business as usual, but just not in the usual manner," adds Alan McLean Highland Business Ring managing director.
Collectively representing 7250 member businesses, the association currently includes nine machinery rings located across Scotland, stretching from Orkney to the Scottish Borders.
They include:
Orkney Business Ring
Caithness Machinery Ring
Highland Business Ring
Ringlink Scotland Ltd
Rural Services Scotland
Tayforth Machinery Ring
Lothian Machinery Ring
Tarff Valley Ltd
Borders Machinery Ring
Collaboratively, these nine rings have continued to provide services to members by innovative means, such as operating mini hubs which allow products to be collected safely.
This has helped to foster a feeling of connection for members across the rural community.
In the early stages of Covid-19 world fuel prices fell significantly, allowing the Rings to offer fix price deals as markets continued to look volatile, something which has further benefited members.
"Over the course of a few days, our members got behind the deal and committed over 1.1 million litres securing a more competitive price. The deal benefited both large and small users with a minimum individual commitment of 5,000 litres required," explains Borders Machinery ring manager, Michael Bayne.
As well as providing the core activities of labour, machinery, fuel and commodities, training schemes also play a vital role within the association, with 12,781 candidates receiving certified training via SMRA in 2019.
One stand out achievement is the success of the Land-based Pre-apprenticeship Programme, launched in 2013, which will continue to offer work-based training and development for young people into the sector. This year sees 46 pre-apprentices placed with mentor businesses throughout the Borders, Dumfries and Galloway, Fife, Perthshire, Angus, Aberdeenshire, Moray, Inverness and the Highlands.
One particular partnership SMRA is proud to be working with currently is the Case IH Dealer Network, which over the last 11 years has rebated over £1 million to SMRA members who have purchased CASE IH equipment.
As Rural Services Scotland manager John Gregory states: "As a co-operative of farmers, contractors and rural businesses, the machinery rings have been a lifeline in the industry as it offers the pooling of resources and sharing of machinery."
---
Whilst business is still running, SMRA's message remains clear – 'ring the ring'.
Click here to contact the team or find out more information on the Scottish Machinery Rings Association website.
SMRA is also on social media with pages on Facebook, Twitter and Instagram.