Soltyre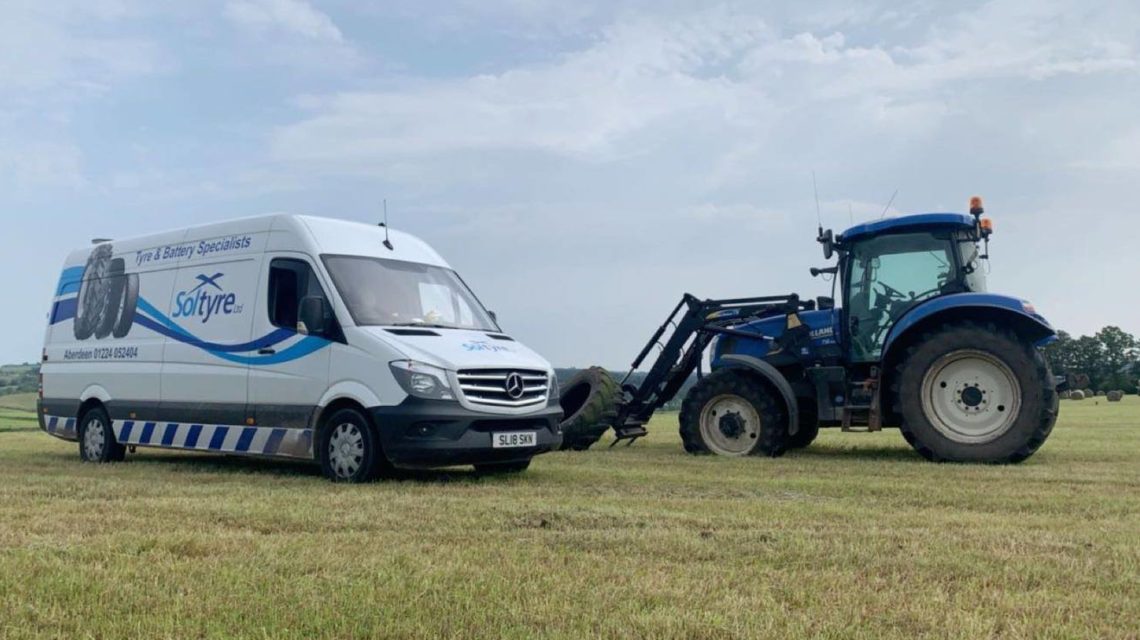 Soltyre originated in Dumfries in 2012 as a tyre distributor and service provider. It specialises in supply and fitting car, van and truck tyres, as well as being an agricultural and plant tyre dealer, with a 24-hour mobile breakdown service to suit all the farmers' needs.
In 2017, the business was bought over by the Johnston Fuels Group with the intention of expanding. Keeping the original branch in Dumfries, in the last three years, Soltyre has branched out across Scotland with a new head office in Airdrie, North Lanarkshire and new tyre service departments in Airdrie and Brechin, as well as opening satellite locations in Edinburgh, Perth and Aberdeen servicing the agricultural community in all of these areas.
Soltyre is one of Michelin's main Exelagri dealer with incentives and cash back deals for farmers when they purchase its products, however, Soltyre stocks all other brands of tyres as well.
As a business, Soltyre is innovative and very active in customer engagement with its social media and website promoting photos of its vehicles working on farms. It also has the community at its heart of the business. The family-run business has local people at the forefront of the business and they are all hands-on people. Because Soltyre is a Scottish company, and not a multi-national one, it is heavily involved in the local community, sponsoring local farmers' dances, supporting local farmers' advertising programmes and farmers shows. Soltyre aims to support local communities where possible.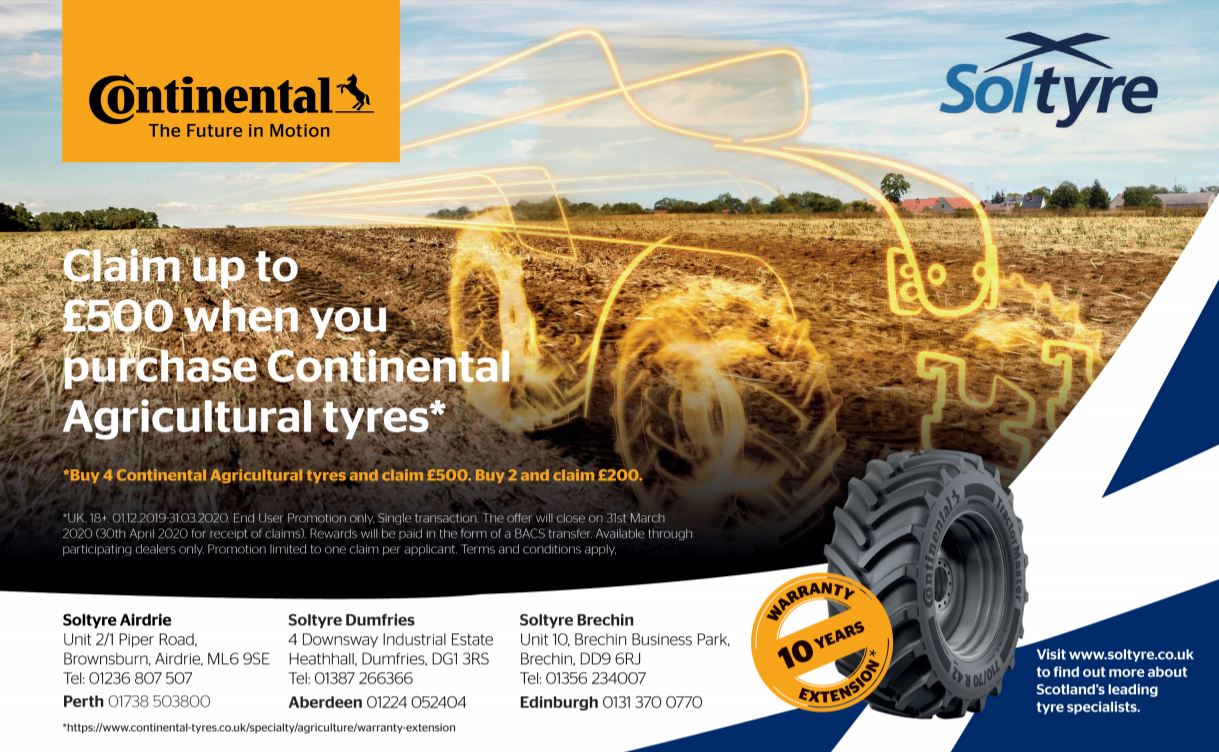 The quality and service its customers receive is personalised as they send the same fitters to the same farms so customers get to know them. They can be contacted 24 hours-a-day, seven-days-a- week in the event of any issues farmers have on their farm.
Each year, Soltyre launches various promotions and special deals in conjunction with the various tyre manufacturers that it works with. Slightly later than usual, the Harvest Campaign will be launching soon. The deals will be starting in August (as opposed to July) so keep a look out for the promotions and special offers.
Soltyre was scheduled to attend its first Royal Highland Show this year, in association with Michelin Agricultural as it is the main tyre it promote, however due to Covid-19, the show was cancelled. It planned to bring its on-site show unit and a display of tractor tyres with staff there to advise farmers of any product requirements they may be interested in. Instead, Soltyre is delighted to be part of the Scottish Agricultural Show and promises to be in attendance at next year's RHS.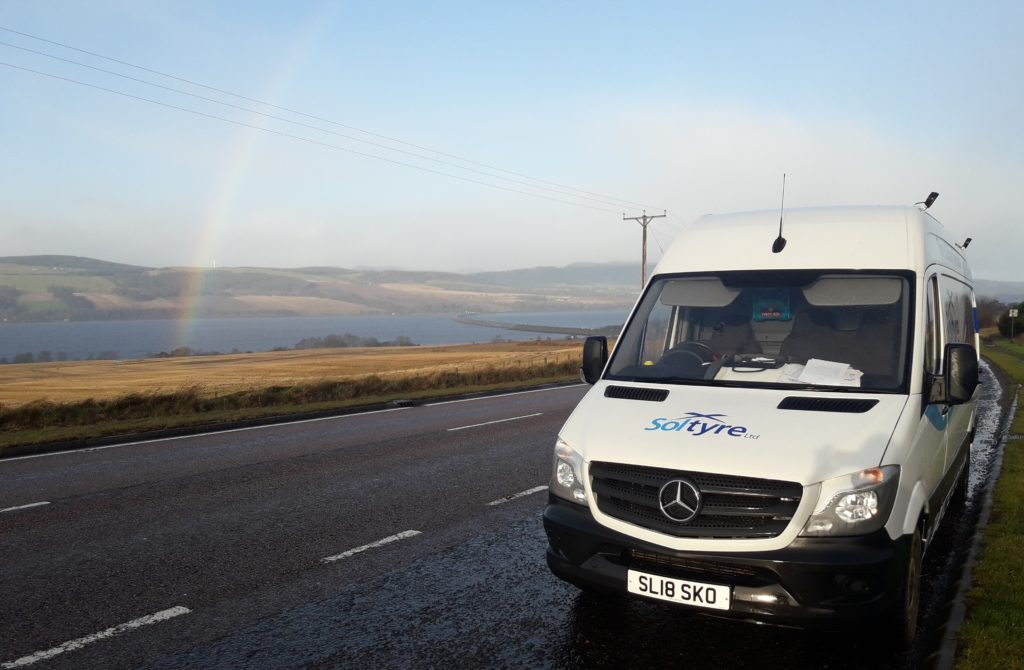 Alan Smith, managing director of Soltyre said: "What we are hoping to achieve from being part of the Scottish Agricultural Show is more exposure of the company name and more recognition in the agricultural market. We have being doing very well this year to date but we are hoping the show will get our brand awareness out there more."
---
If you are looking for specialist advice about the best tyres for your farm machinery and vehicles, visit Scotland's leading tyre specialists, Soltyre.
Click here to visit the Soltyre website.