The Highland Cattle Society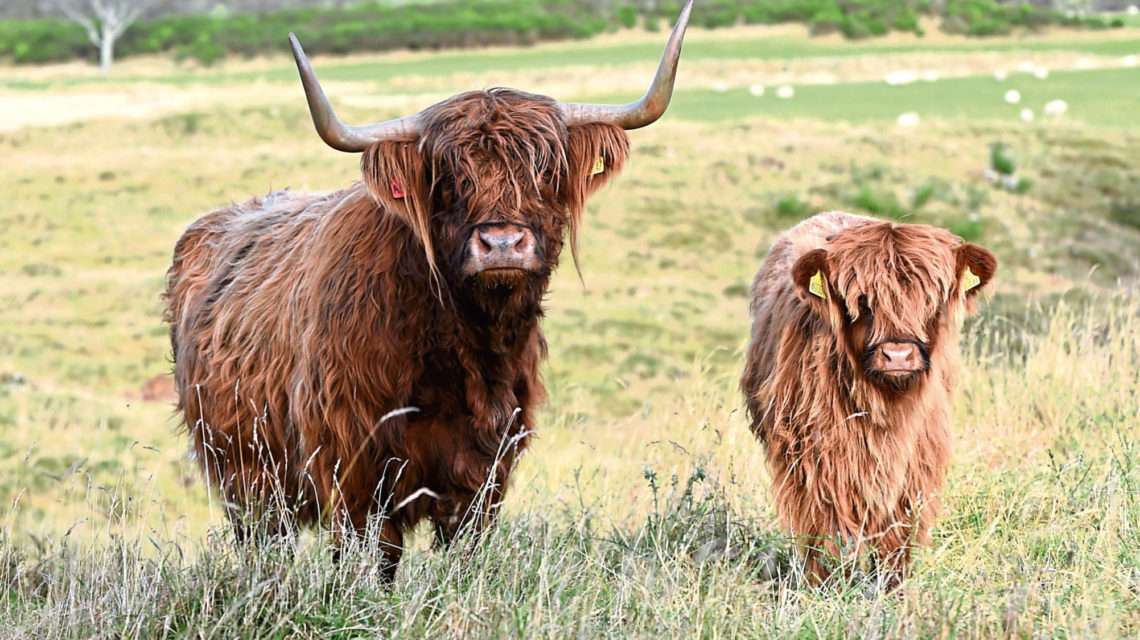 Highland Cattle are one of Britain's oldest and distinctive native breeds, with the pedigree herd book going back to 1884. Here, the Highland Cattle Society tells us more about why this breed is so special.
Highland Cattle are hardy
The ability of Highland Cattle to live in the hardest of conditions and browse through rough otherwise unproductive uplands makes them ideal cattle for low input extensive farming.
Their hardiness also means that Highland Cattle are often brought back to the home farm only for final production, and can fit into any farming system from final production on grass or fattening in sheds.
The breed can play an important role in conservation
Highland Cattle are utilised to make a real economic contribution to hill and upland areas.
Their browsing habits also make them the cattle of choice for many conservation projects, like grazing SSSI's, establishing hay meadows, opening up forest floors and regenerating heather moorland.
Cattle grazed at low density in natural woods, moorlands, wetlands, lochs, coastal and upland areas are also playing an important role in nature conservation management.
Through their grazing and dunging, Highland Cattle recycle nutrients and can be an integral part of the natural environment, leading to a greater diversity of plant species and a more complex vegetation structure.
The Highland cow is the key to success
The unique attributes of the pure Highland cow make it the first choice for conservation grazing. Therefore, it will be an asset to any farm entering into a future environment scheme.
Most importantly, they are key to the production of commercial hill cows, raising pure Highland calves or Highland crosses. The cross-Highland cow itself inherits the hardiness of the pure Highlander plus the vital ingredient of hybrid vigour.
When Highland cows are put to the Beef Shorthorn bull, for example, they produce animals of quality and stature that are capable of being out wintered on moorland or hill ground. They go on to produce a high-quality beef carcass on a low input farming system. They are crossed with natives such as the Beef Shorthorn or Aberdeen Angus as well as Continental cattle and they make an outstanding contribution to food conversion.
A number of commercial breeders sell cattle into the Dovecote Park/ Waitrose scheme. To be eligible for this scheme the cattle must all be sired by a registered Pedigree Highland Bull.
Highland beef has many benefits
Beef from Highland Cattle is low in cholesterol and high in protein and minerals – plus, its taste is unsurpassed by many other breeds.
Consumers that are more aware of the lifestyle and provenance of their beef appreciate Highlanders natural healthy life. Not forced, high-quality beef is produced from grass fed native animals that are supporting conservation and bio diversity.
About The Highland Cattle Society
The Highland Cattle Society's main purpose is to preserve, protect and promote these animals, ensuring their genes continue for future generations – the society is currently at the beginning of embarking on a programme of genetic evaluation.
It aims to support its members in all their dealings with Highlanders.
---
Find out more about The Highland Cattle Society online here or on Facebook.