The land-based pre-apprenticeship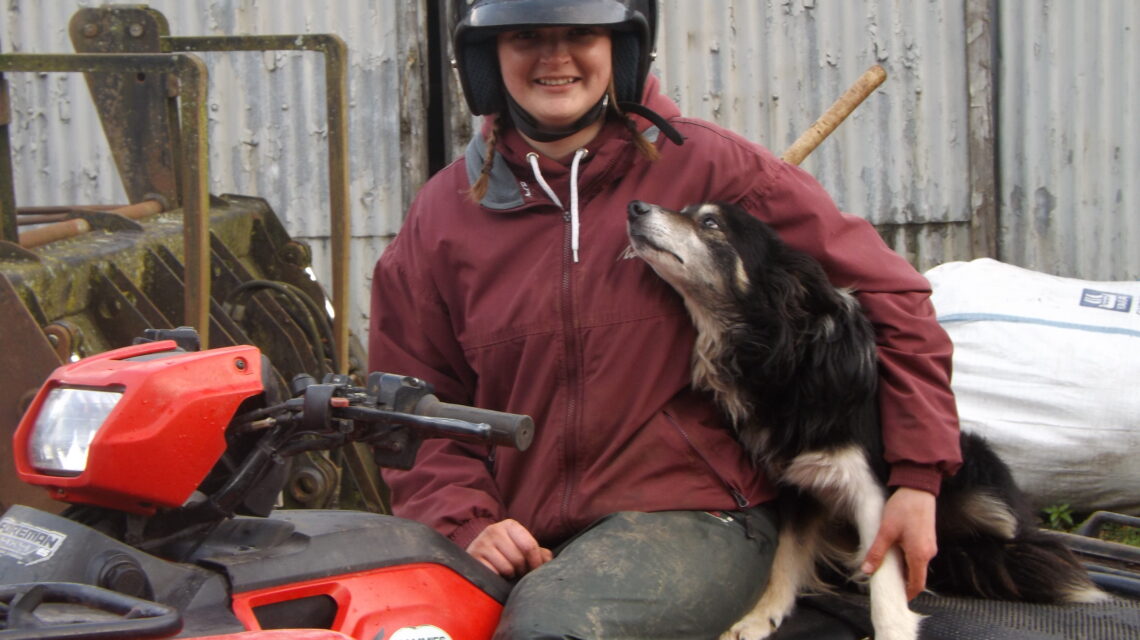 Innovation is the key to agricultural success, and Ringlink Scotland believes young people are vital to face the next agricultural revolution.
With the interest of both the rural sector and Scotland's young people in mind, Ringlink Scotland launched the Ringlink Internship in 2013, which evolved into a land-based pre-apprenticeship in 2017. 
This work-based training programme and qualification is still going strong today and offers young people aged 16-21 the opportunity to learn and develop skills suitable for the rural sector. 
The programme is delivered in two stages; firstly including an induction to various agricultural and land-based practices involving tuition on tractor driving, rough terrain telescopic forklift, first-aid, manual handling, health and safety risk assessments and undertaking the Certificate of Work Readiness qualification (SCQF4). 
The second stage involves six months full-time employment on a rural mentor business which allows the pre-apprentice to develop their skills, gain vital work experience and expand their knowledge. 
Gail Robertson, Group Operations Manager at Ringlink, says: "The format of the land-based pre-apprenticeship is designed to support new entrants into the rural sector, if you are from a non-agricultural background it is extremely difficult to get started without the right connections and there are many young people, who are looking for a vocational course where they can really get stuck in, use their hands and work outdoors. 
"And there's a huge variety of work within the sector, which attracts a wide range of people." 
Indeed, 50% of participants' to-date are from non–agricultural backgrounds. The range of work attracts people from all walks of life; no two days are ever the same within the agricultural industry, and the same goes for the apprenticeship. 
Throughout the six month course, young people get to gain vital work experience which can be wide ranging depending on their mentor business; it's not just all about farming. From managerial roles and sales, to engineering, science and horticulture, there are a plethora of fulfilling jobs within the world of agriculture, as businesses continually diversify to survive and Ringlink's pre apprenticeship opens the door to each. 
And that's not all. The Ringlink's pre-apprenticeship, which is at SCQF4 level, is also a great stepping stone on to a modern apprenticeship on completion. 
Gail adds: "Last year, 60% of participants progressed onto a modern apprenticeship, which is the next level up in terms of a vocational qualification. 
"During a modern apprenticeship, which ranges from 12-18 months, young people are earning and learning simultaneously, all within the workplace." 
This is Ringlink's ninth year of the programme, and 29 people have joined the 2021 course, which is the largest cohort to-date. For the scheme to continue, however, RInglink needs suitable land-based mentors to offer six months' work placements on either a full or part-time basis. 
"The agricultural sector has a huge skills gap, the most obvious of which is the labour shortage right across the board, but it also has an ageing population," explains Gail. "For businesses considering succession planning and requiring long-term labour and workers, recruiting and developing young people is one key solution in tackling the labour challenge. 
"And by taking on a young person at pre or modern apprenticeship level, businesses can shape them into the sort of worker they require, transferring knowledge in a way which suits them and their company. 
"Additionally, a young person coming into a business will bring with them new ideas, new skills and a keen knowledge of the latest technologies, which will ensure you have the right people with the right skills for the future." 
Growers and producers will continue to be resilient and seek better ways to produce crops by embracing innovation, but demand for new entrants is at an all-time high and the challenges can only be tackled by having sufficient people with the right skills – new talent is vital to face the next agricultural revolution! 
For further information on the range of career opportunities available within the land-based sector, visit https://www.scotland.lantra.co.uk/careers-scotland.
If you are a land-based business and would like to become involved with Ringlink's pre-apprenticeship programme, email laurencekirk@ringlinkscotland.co.uk or visit www.ringlinkscotland.co.uk.