Vegcraft Agricultural Engineering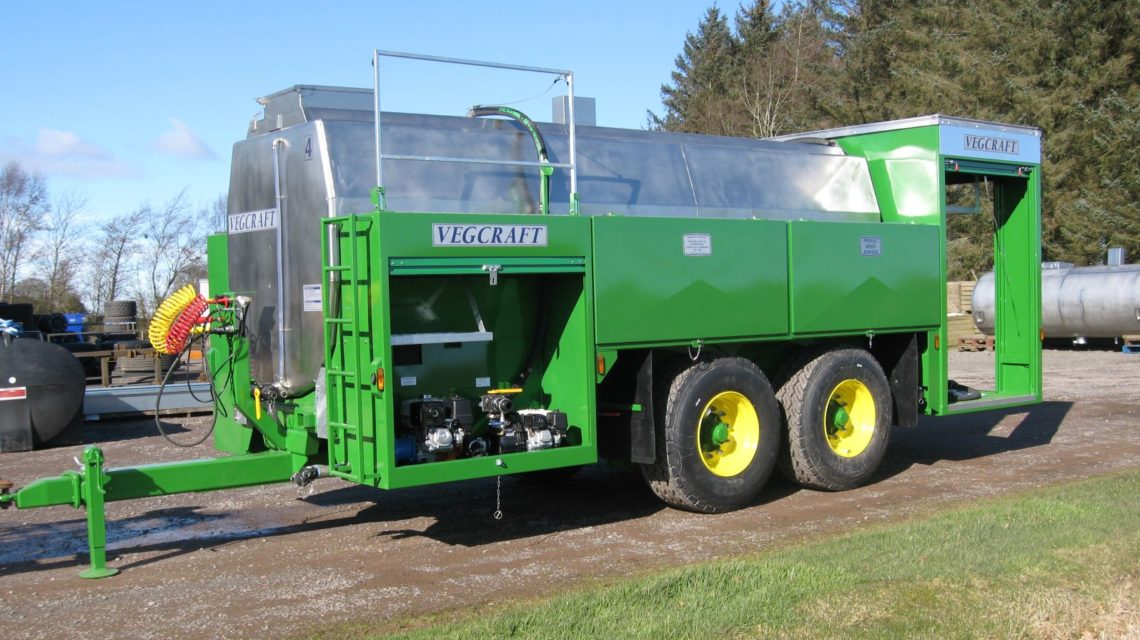 The McDonald family who run Vegcraft Agricultural Engineering know how tough agricultural machinery needs to be — that's because they come from a farming background. Vegcraft specialises in manufacturing farming equipment that can both withstand the test of time and daily farming challenges.
Vegcraft was launched by Malcolm McDonald, of fruit and vegetable producers McDonald Agri, after he discovered that the machines he required were not readily available – so he built them instead. His innovative machines caught the eye of other farmers and in the mid-1990s Vegcraft was born. He was given a Silver Award for technical innovation at the Royal Highland Show, the first of several for the company.
Vegcraft is well-known for designing and building a large array of agricultural equipment from flat, curtain-sided, and tipper trailers to low loaders, harvest booms, fruit tunnel sprayers and front tanks.
It also builds the ProFill induction system [new model for 2020] and bowsers to customer specification for transport, chemical induction and pre-mixing. For a full range of products visit the website www.vegcraft.co.uk
As well as manufacturing machines, Vegcraft is a main agent for Javelin Irrigation Systems and Oroflex hose, with a large range of stock on site to meet customer requirements quickly.
Each year, Vegcraft attends the Royal Highland Show, perhaps you will have seen one of its irrigation machines, trailers or sprayer filling units at its stand in the past? This year Vegcraft is pleased to be involved in the Scottish Agricultural Show as it is a chance to remind the farming industry and members of the public that Vegcraft is still producing tough, dependable machinery.
---
For more information about Vegrcraft and to see what it could do to help you, visit the website by clicking here.