West Highland College UHI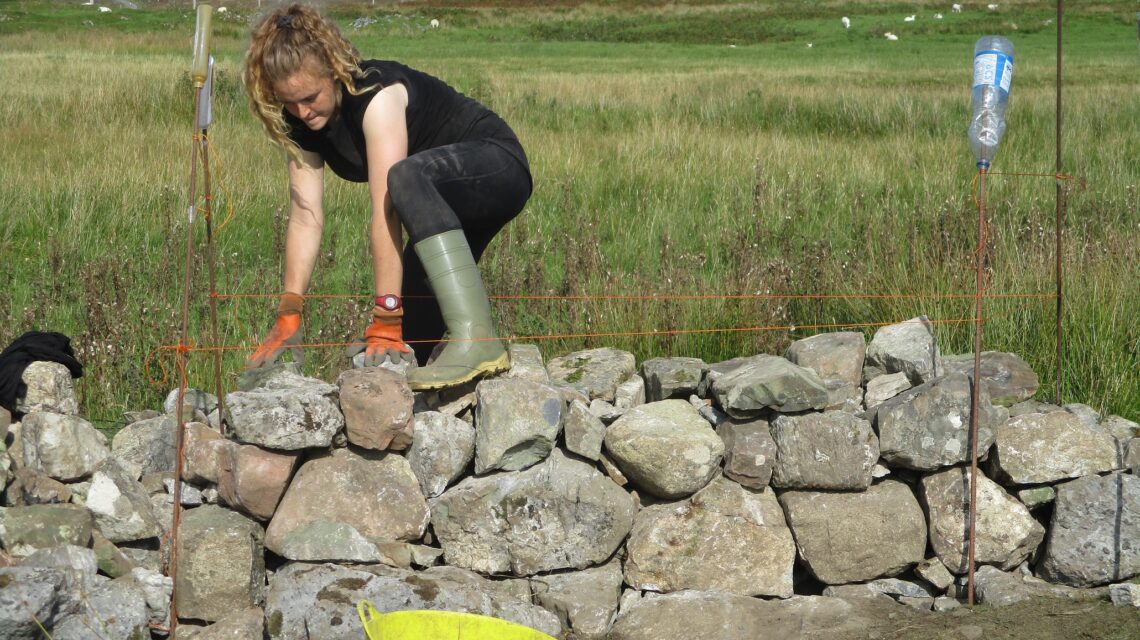 West Highland College UHI is one of 13 partner colleges making up the University of the Highlands and Islands. This small college offers a wide range of courses across the curriculum, from access level, through NC/HNC/HND level right up to Honours degrees and beyond.
Included amongst its practical courses, the college delivers two land-based courses, one on the Isle of Skye and one in Fort William.
NC Rural Skills
This one year course, based in Broadford on the Isle of Skye, has had another successful year despite a global pandemic. Initially, it appeared impossible to achieve all the practical sessions needed, but lecturing staff were quickly able to adapt theory sessions and deliver them using the college's long established online classroom learning environment. Practical sessions in subjects such as drystone walling, path building, fencing, quad-biking etc were adapted to include appropriate social distancing and other safety measures and, because they were held outdoors, could largely continue with the minimum of disruption.
The course is designed to provide the practical skills and industry approved certification that is needed for a career in a variety of land-based industries including small crofts, farms and large estates.
Cheryl Macintyre was a student on the very first Rural Skills course at the college in 2011.
She said: "Ten years on I'm now lecturing on the very same course. It covers such a wide range of really useful practical skills with industry approved certification: chainsaw use, quadbike riding, polytunnel building, dry stane walling, animal husbandry, fencing gardening, crofting, brushcutting, pruning, identifying plants, estate maintenance, ecology, forestry, field trips galore, and helping with local community projects."
NQ Countryside Skills with Ranger Training
In 2020, the college launched a new NQ Countryside Skills with Ranger Training in Fort William. It delivers practical training through working alongside land managing organisations (John Muir Trust, Woodland Trust Scotland and Jahama Highland Estates) in the Nevis area, under the umbrella of Nevis Landscape Partnership.
This year, some of its students will benefit from a pilot scheme which will initially see two trainee Seasonal Ranger posts at National Nature Reserves (NNR) across Scotland. Placements commence in June 2021, with students based at an area office, working with NNR staff at several reserves.
Graduate Lauren Stewart said: "After completing a BSc in Earth Science and an MSc in Environmental Management, I spent time as a RSPB volunteer and as a seasonal ranger at two National Parks.
"I took this course because I needed the practical skills centred around industry preparing for real life jobs with the training and industry links which are missing in typical academic focused degrees. I have recently accepted a permanent job as an Assistant Warden on the Rhinns of Islay RSPB reserves. To say this is a dream job is an understatement!"
---
Find out more at the West Highland College UHI website.